Ašais athletes finish the 2nd season of Stirnu buks!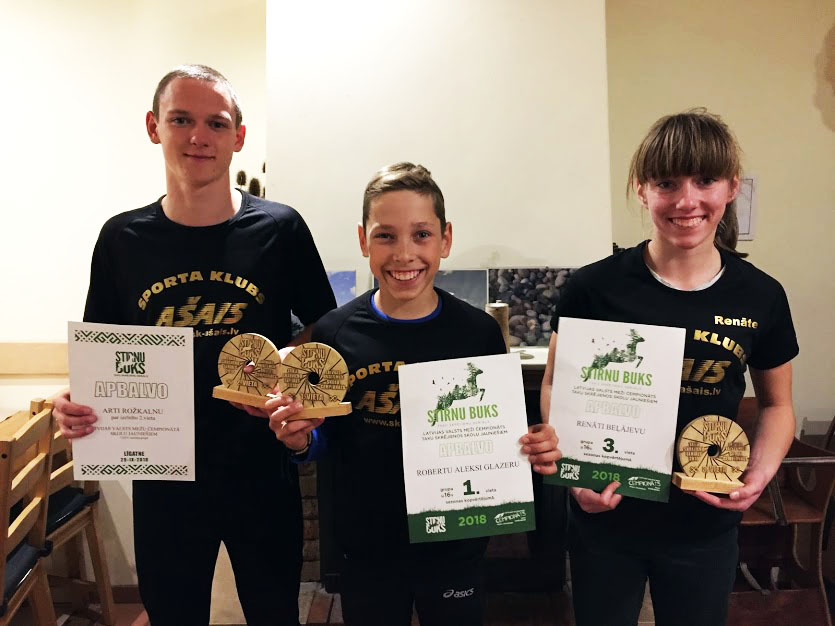 This year in Līgatne 3x2. For our athletes three 2nd places, 5th place, two 6th places, 7th and 11th place in different age groups. 2nd place for Roberts Aleksis Glazers, Renāte Beļājeva and Artis Rožkalns. In U12 age group Roberts Cercins 5th, but, with a close to excellent first competiton, Dāvis Mežals 6th, right behind Roberts. Ričards Dāvis Špacs 7th, but Stella Paltiņa in the olimpic 6 of U12 age group! Tīna Briša is still a bit uncertain...
---
Overall in season three pedestals for our runners. Very convincingly 1st in U16 is Roberts Aleksis Glazers, 2nd in U20 is Artis Rožkalns, but 3rd in U16 is Renāte Beļājeva. Sadly, despite club's fast runners, in team overall assessment, this time pedestal wasn't for SC Ašais. Seasons' over. Let's see, what the future holds. Photos - here!

No comments
Leave a reply
Moments of our life