61+103=45! Year book 2018 closed!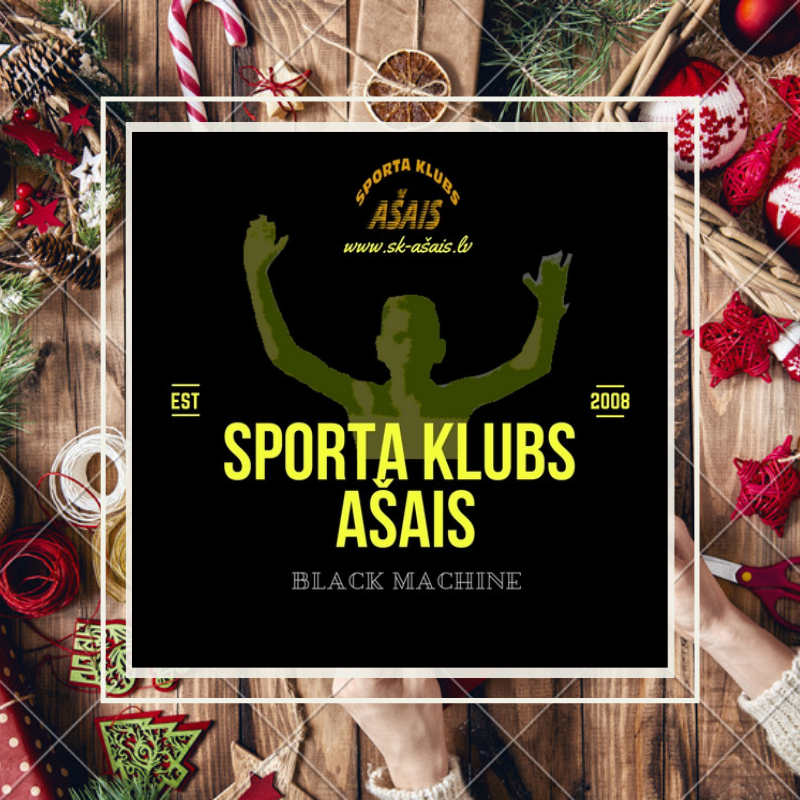 2018 for SC Ašais has had 61 event (the really small ones we don't count) and 103 medals obtained in 2018. There is nothing better than to come to the conclusion that the year has been amazing! Artis Rožkalns explosive season, many many club records, the first convincing SUB2 800m run. Roberts Glazers first excellent 1500m with a golden medal and super-prerecord. Renātes' Beļājevas' flights in 400m on the level of National team candidates. Gothenburg, Suwałki, Saaremaa, Estonia and Lithuania! 8th spring in the mountains! Unforgetable! Years has been very golden, because a new gold pedestal record has been in the history of this club - 45 gold pedestals. The years was finished with a bang! We celebrated the 10th anniversary of SC Ašais in "Pļavas". Thank you, to everyone who helped us have this amazing year! 2019 is right around the corner! We shall see what it has to offer!
The curse of Tartu manege - broken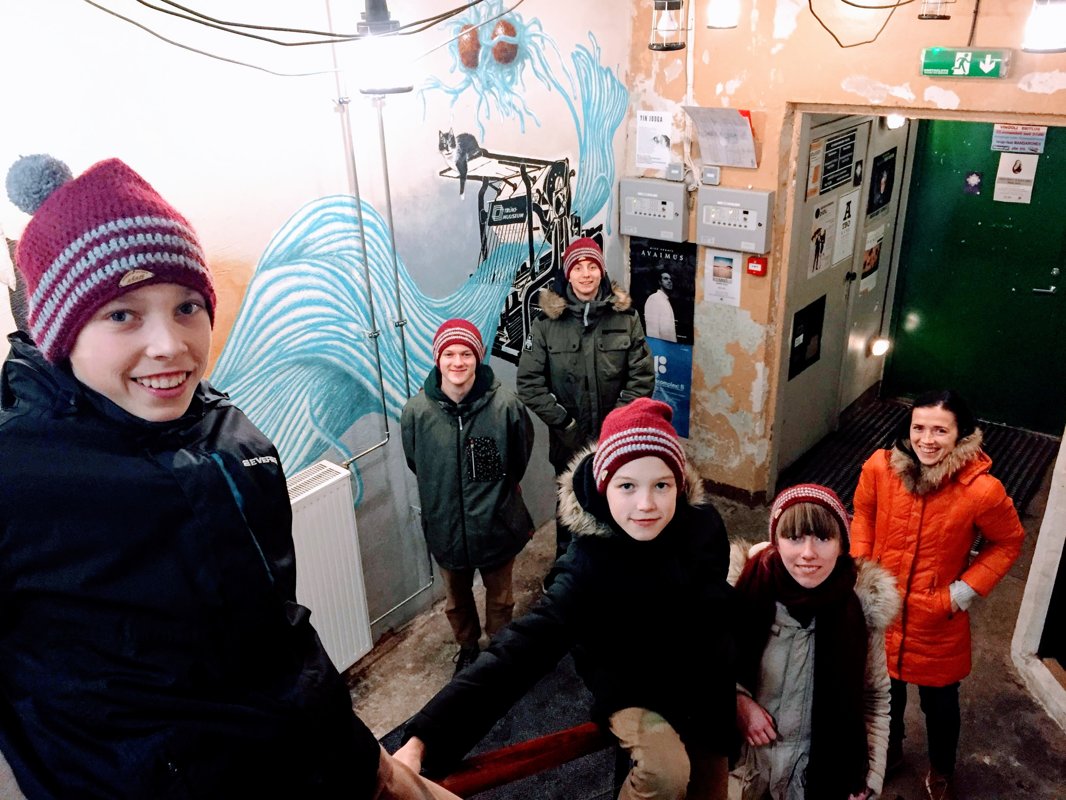 It seems that the carousel of competitions in 2018, has stopped spinning with Ašais runners participating in Tartu manege. Last few Decembers, whilst participating in these races, we've been in some sort of curse, but now the curse has been broken. Gold and bronze medals are now ours, as well as new PRs, and a new club record. Despite the lack of rivals, which vitaly is needed in 800m for a good result, Artis Rožkalns convincingly won with a new PR/CR and with only 0.03 seconds to "under 2" - 2:00.03! Excellent PR [overall] and a bronze medal running with one year older rivals - Roberts Glazers 800m = 2:12,36!!! A spontaneous descision to let him run with U16 runners resulted in a new PR also for Ričards Špacs - 2:29,41! Also a PR and 5th place in 800m for Renāte Beļājeva. A step closer to a good form and 4th place in U18 for Kārlis Dieviņš. Evening continued positively with the streets of Tartu. Photos - here!
One decade finished, continuing further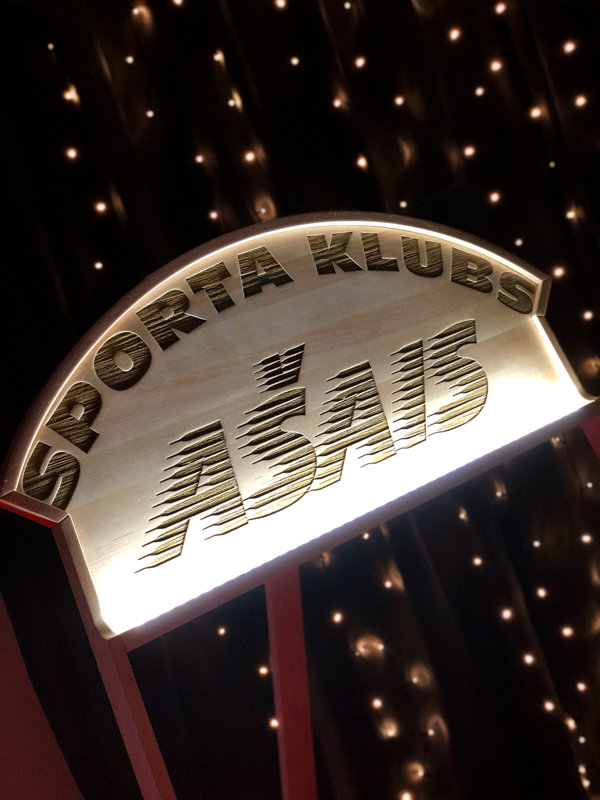 12.12.18 is a very beautiful date. Exactly 10 years ago, on this date, Sports club Ašais obtained registration certificate of the association. We celebrated, looked at the best moments and talked about life. A big thanks to all the guests, who arrived to this celebratory event and didn't mind the long way to Ainaži. We also want to say a big thank you to restaurant Pļavas owners Jānis and Lauris, and to the excellent waitress Džeina and all the parents of out athletes, who believe in their children. Thanks also to everyone, who weren't mentioned! Most importantly, keep this evening, emotions and happiness in your hearts. Photos - here!
In Klaipėda - betweenthe past and the future, with new heights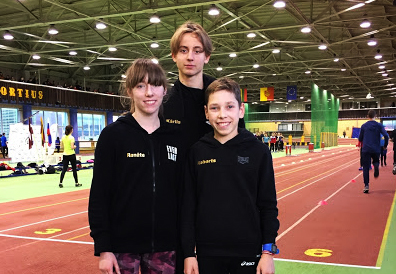 Ašais runners went went for the first time to the city of Klaipeda to compete in an international athletics competition for youngsters. Latvia's and Lithuania's strongest athletes had come to compete in their respective age groups. An astonishing number of runners in our distances - 30 on average! On the first race day to the start line went Renāte Beļājeva (U16) and Kārlis Dieviņš (U18) to test their limits in the 600m distance. Renāte, in a very cutthroat competition of 35 girls, got 4th place. To bronze medal only -1,5 seconds! Kārlis' return in the world of athletics after ankle fracture and 6 month long "empty" period resulted in a new PR, but still with a humble place in the leaderboard.
100 and one medal. New heights reached in Limbaži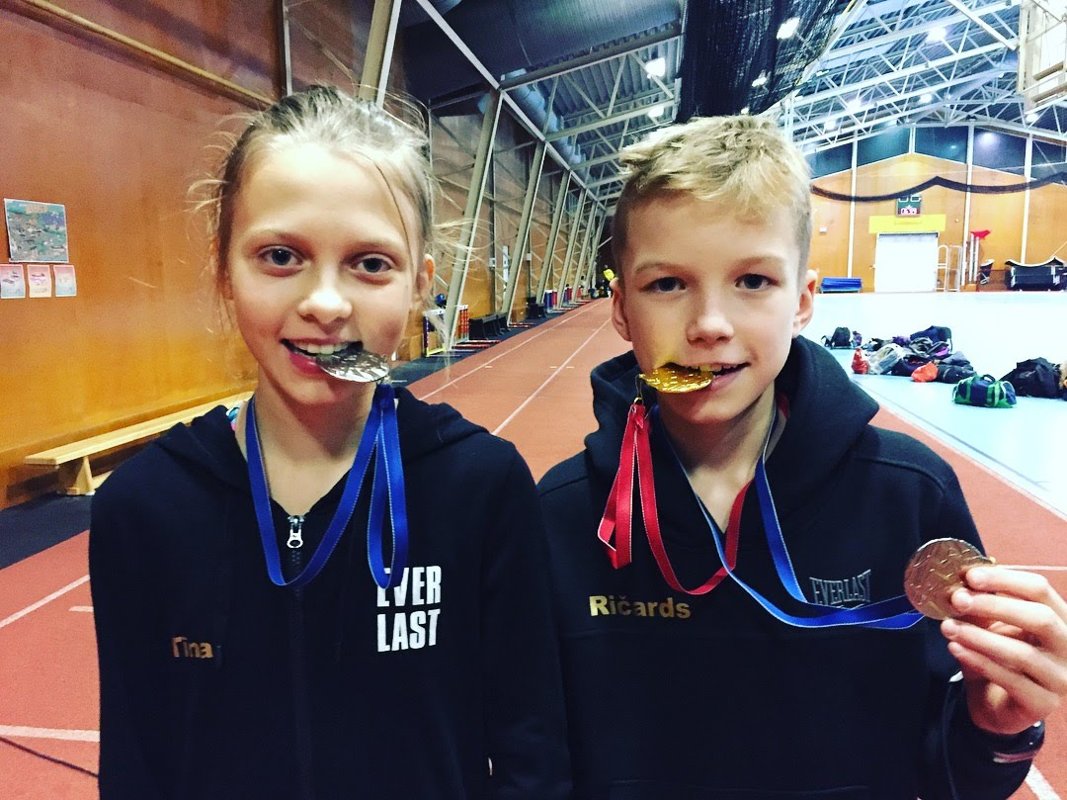 It's a tradition for youngsters all around Vidzeme to test their abilities in Limbažu olimpic center. Competition for many types of athletic disciplines. At noon of November 23rd Ašais athletes of age groups U14 and U16 arrived at Limbažu OC. For variety, our athletes, especially of U16 age group, tried sprint. However let's start with the achievements of U14! Excellently his fall/winter cycle has started Ričards Špacs, winning the 600m race, but in the 60m sprint being 2nd. In U14 age group for girls, Tīna Briša gets silver in 600m. Roberts Cercins in U14 age group 5th in 600m distance. Next is U16, although our beloved distance is 800m, Roberts Glazers and Renāte Beļājeva tried 200m sprint. They did it very well! Both of them have got split 4th-5th place. Also new PR for Roberts! Both have a new PR in 60m. p.s Tīna's medal is the 100th this season and Ričards' is 101st! Photos - here!
Artis Rožkalns 3rd in a competition!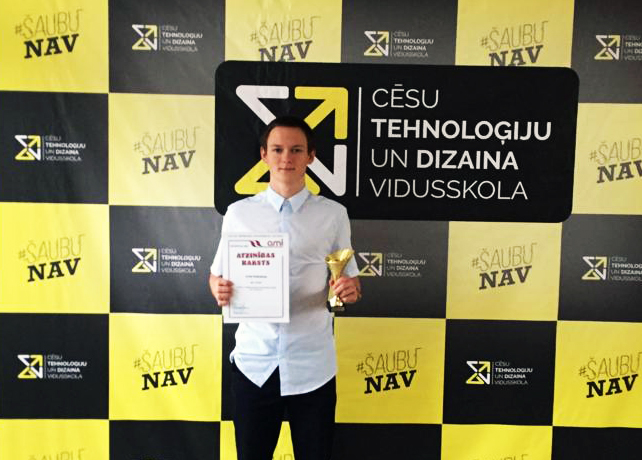 Ašais athlete @artisrozkalns 3rd in Latvias' competition "Best athlete in the professional education 2017./2018.m.g.". He has also recieved appreciation prize for excellent achievements in athletics from Cesis Technology and Design middle school. We are very proud and hope, that also next year will be just as excellent in the sports life of Artis.
We celebrate Latvias' 100th anniversary running!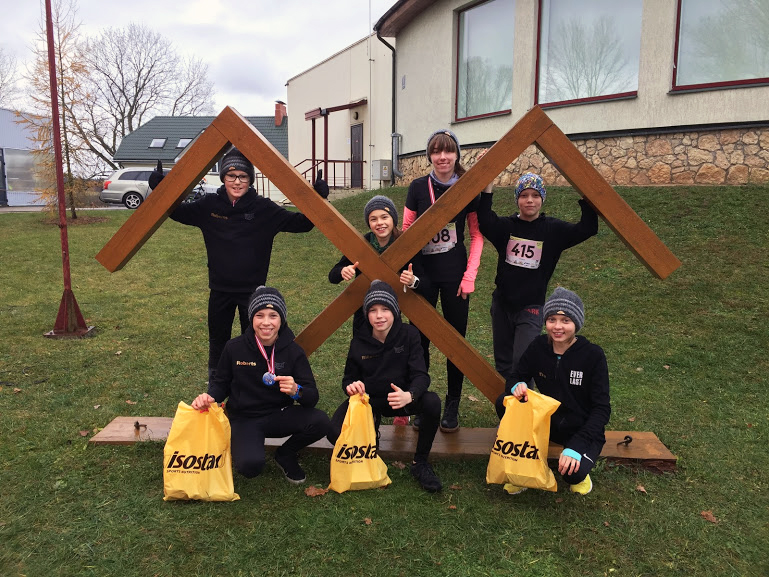 Everyone has their own way of celebrating holidays. Some need fireworks, others need holiday meal. This our third time celebrating November 18th by participating in the Līvenhofas run. This year in a bit smaller composition, without the older runners. Middle and youngest generation fought for medals in the 1500m through the streets of Līvāni. Excellently Roberts Glazers reached his goal, convincingly winning the race, also setting a new track record in the 1500m run, since the foundation of the race. 3rd places for Ričards Špacs, Tīna Briša and Renāte Beļājeva. 4th, only a second behind 3rd place - Stella Paltiņa. Also 4th right behind his teammate - Roberts Cercins. Thus outdoor season 2018 has ended. Indoor adventures are rapidly approaching! Results - here! Photos - here!
Cross season has ended in the USA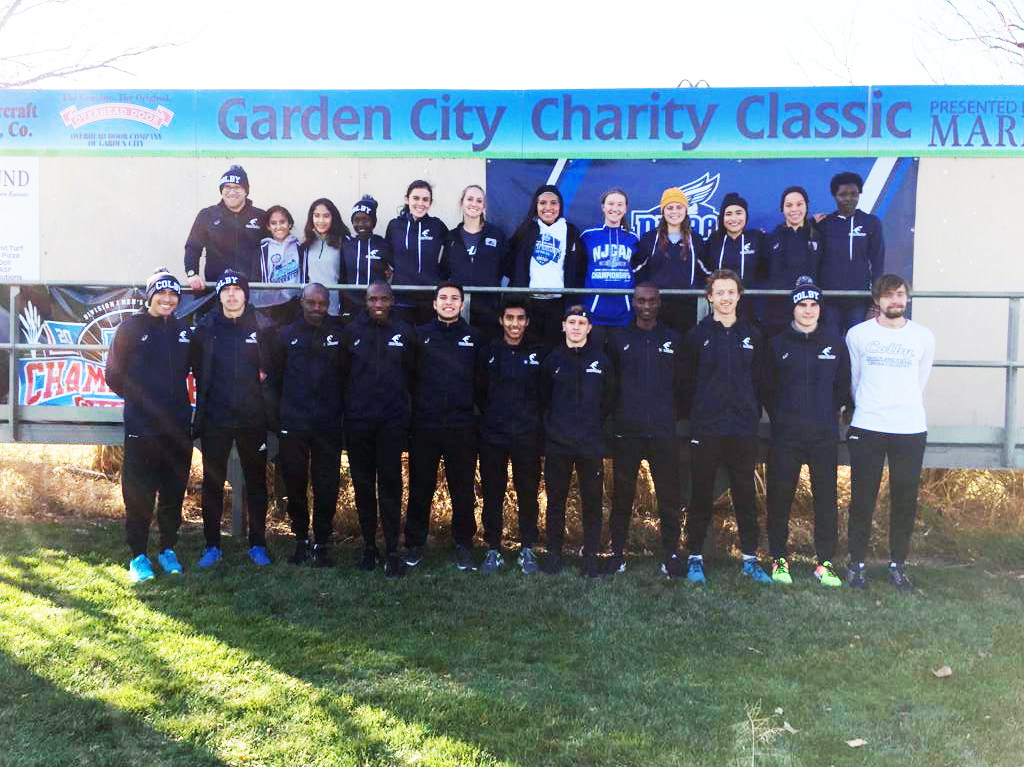 Fresh news from Rihards Serģis, that cross country season has ended in the USA. As Rihards writes, NJCAA Nationals for boys 8th place, for girls 21st place. 50 teams from the whole USA. The best runner from Colby got 2nd place and the next was 10th. Track was very difficult and hilly, they ran even across golf fields. Vast amounts of runners and supporters. Rihards had never seen so many runners! Now Rihards will enojoy a little pause and then indoor season will start!


Preparing for winter season like never before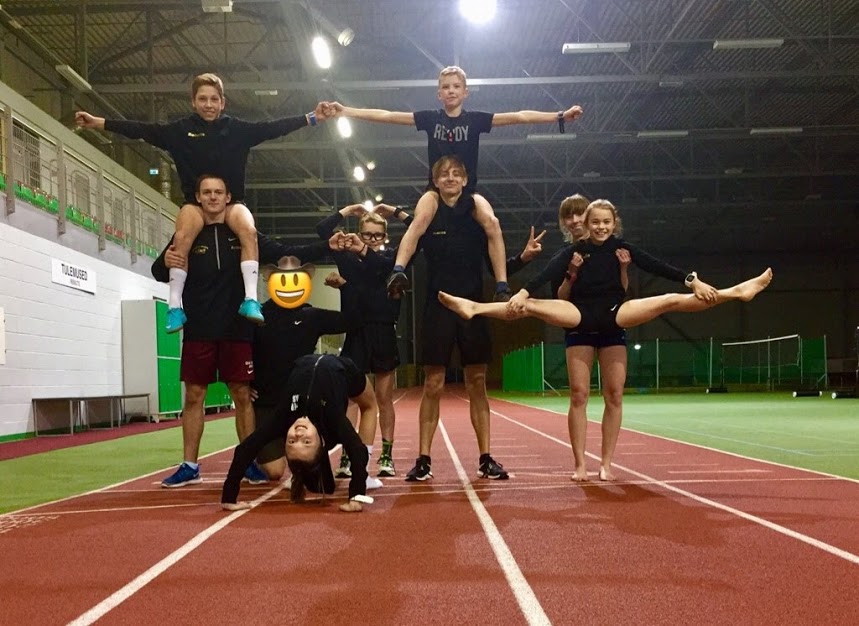 Ašais athletes have had the opportunity to train for winter season 2019, like never before! Thanks to a very good money printer :D, already in November our runners can regularly travel neigbhouring country. Happiness through tears, because soon Latvia will be indepented for 30 years and still will have 0 good running maneges. At the same time, Estonia has 3 maneges in a 80 km diameter. Our runners enhance their athletic abilities in two of these maneges - Valga's and Vōru. We are very happy that we are able to use these high quality maneges! The first competitions slowly are approaching.

Three of our athletes - National team candidates'2019!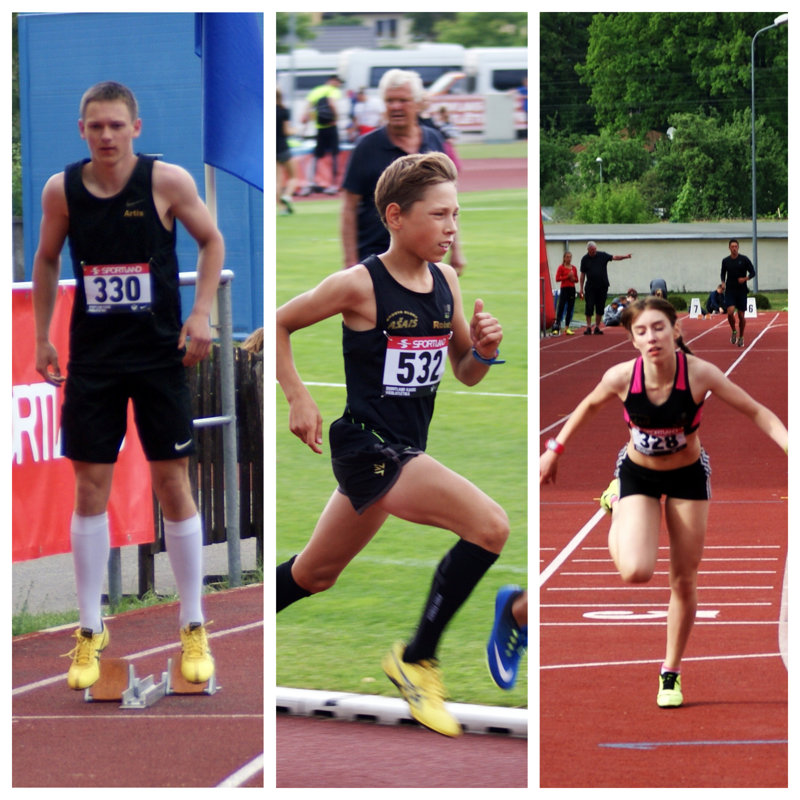 2018 is rapidly coming to an end. We have recieved good news from Latvian Athletics union. Three of our runners have been added to the National team candidate list! In U20 junior group as 4th in 800m - Artis Rožkalns! In U16 age group as 1st in 1500m and 2nd in 800m - Roberts Aleksis Glazers! Also is the same age group Renāte Beļājeva 2nd for 400m sprint! What else to say? An interesting season awaits us!




Saaremaa 2018!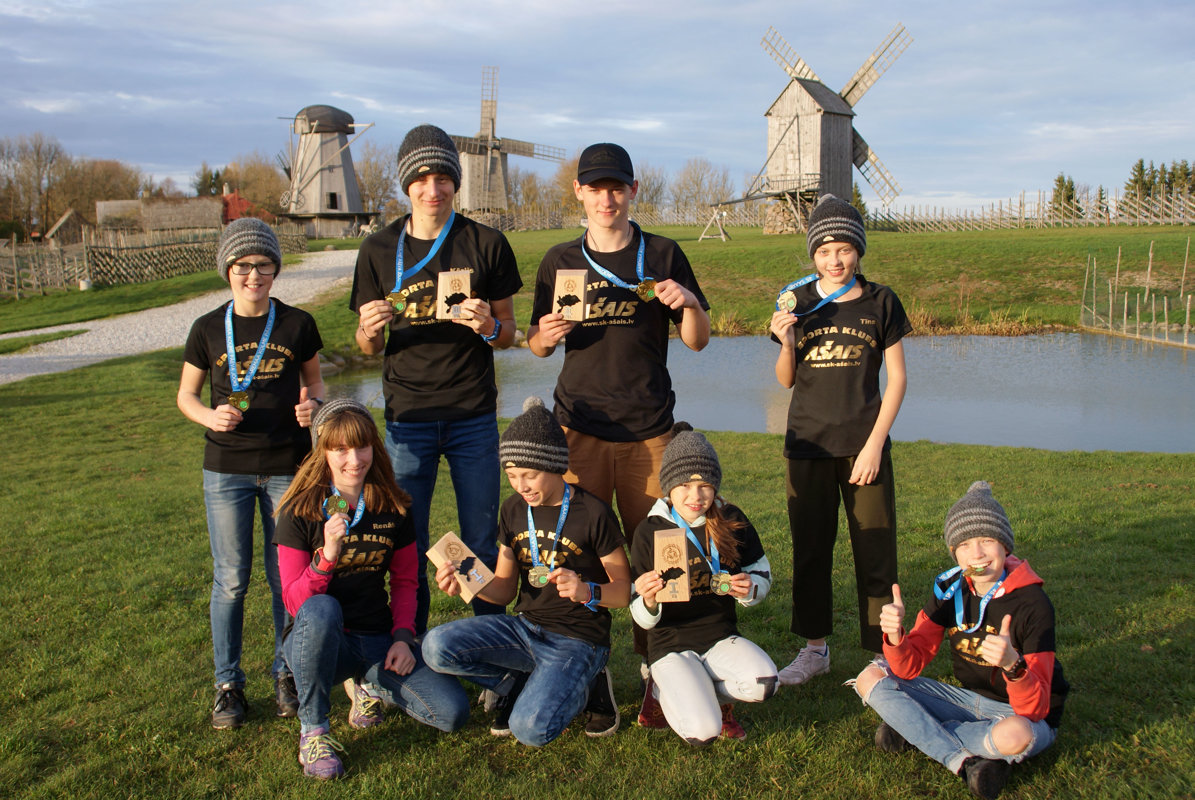 Cold weather being more often and the sky being grey and not blue means autumn is here, but that definitely isn't a bad thing, because autumn is the time when we pack our bags look forward going on a ferry that takes us to..., that's right once again Ašais visited the beautiful & magical island - Saaremaa. Like every year, fall comes, and so does SAAREMAA 3 PÄEVA JOOKS. This is our 6th year competing is this event and we are already waiting for the next years' competition. Every year is different in some way and we haven't become bored of it. Part of the beauty is in the fact, that it's a rally, because results from each day are added together and that total time from all 3 days is yout end result. This year in the youth race participated a record amount of competitors - 210!