Artis Rožkalns is 3rd in the Cīrulīšu track virtual race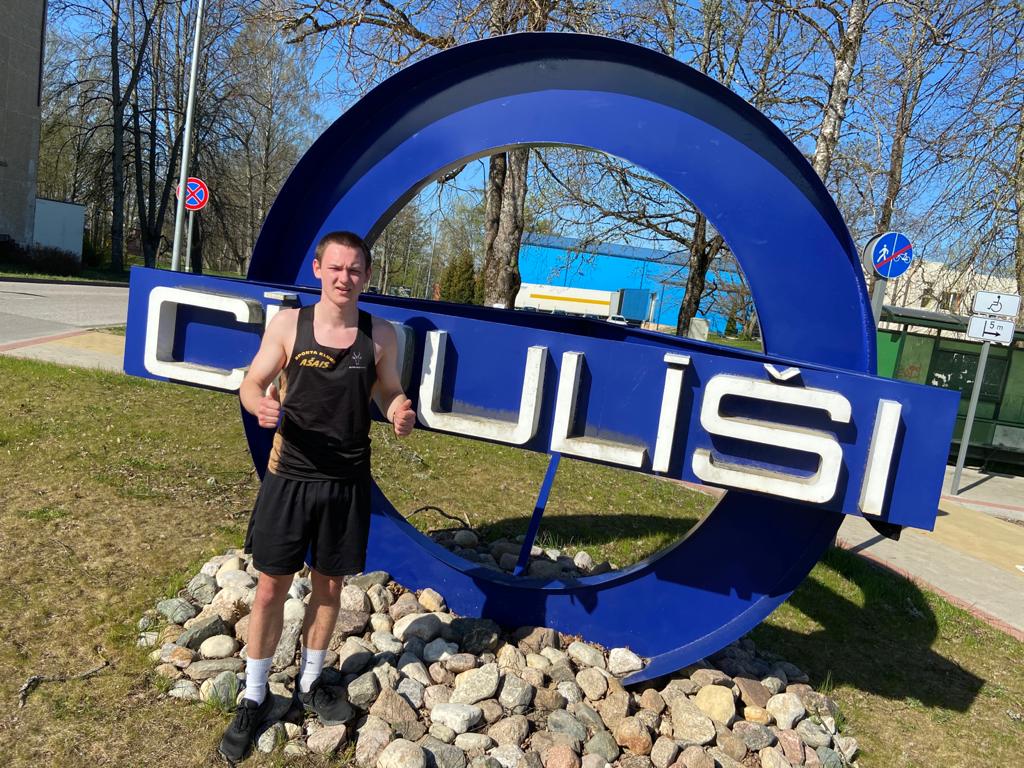 Virtual. It seem that the word is rather popular word amongst sports enthusiasts this spring. Ašais runners have already participated in four virtual races, however Artis Rožkalns responded to a local organized virtual challange with a respectable terrain. Locals - Cesis local running and walker enthusiasts "Skrien un nūjo", more specifically - Andžejs Stepančuks. All participants must race the same Cīrulīšu track. If we thought, that not much excitement and fun we won't get out of the 9,2km race, the we were mistaken, because after the first powerful 37 minute application, it was clear, that we have to try this madness. On the morning of May 6th, Artis Rožkalns blazed through the course in 36,13 minutes, thus setting the 3rd fastest time, losing only to two hardened and expirienced men - longrunners! Much joy, because Artis is a middle distance runner, and this kind of a run is a different type of a physiological challenge! Spring is blooming!
And finally - Another virtual raced finished!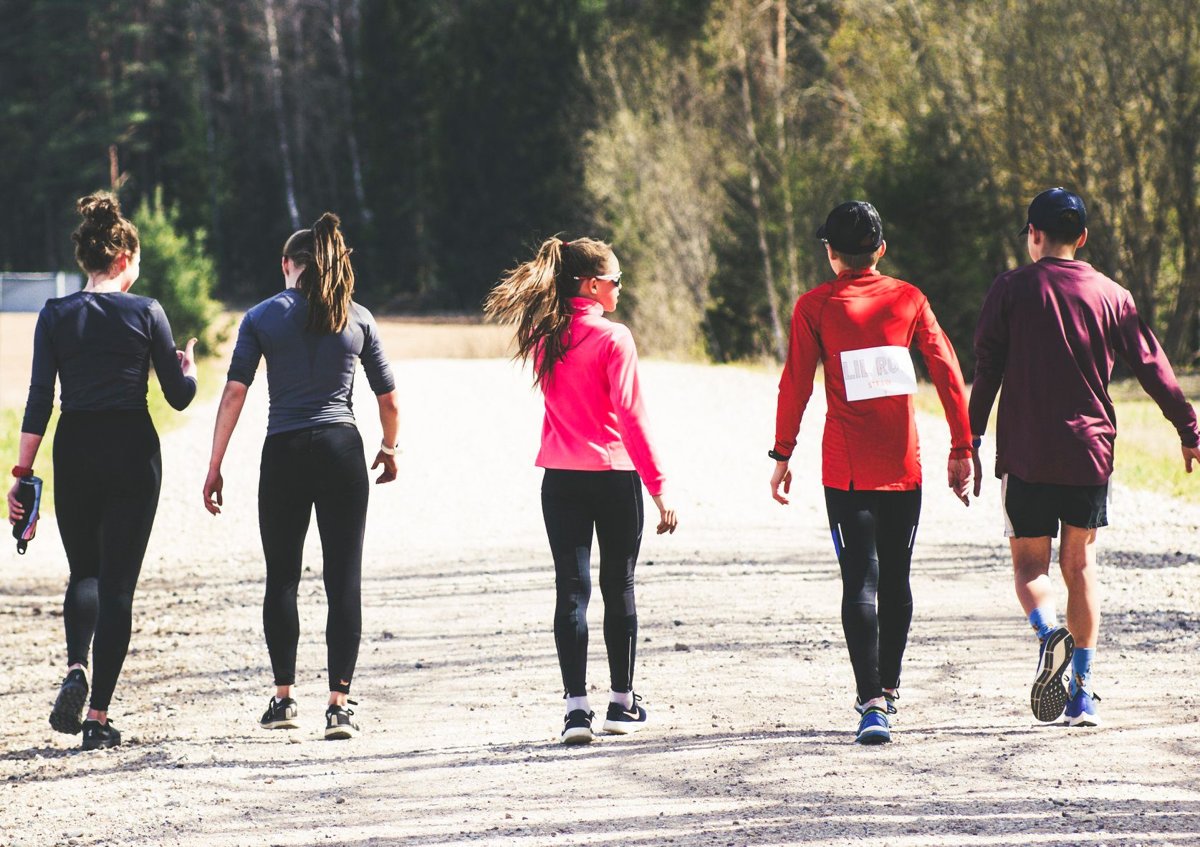 May has arrived rather different for known reasons... Usually, by this time we would have been exploring the Alps. This spring for the humanity is quite weird, but that is no reason to be sad about the inevitable. Ašais runners celebrated the workers holiday with an athletic event. Another virtual race is behind us. VDOT Challange organized the third virtual race and this had been the largest race yet, having 447 participants from 12 different countries! Like always, Roberts Glazers had performed brilliantly, who is 27th overall, bet in his age group (13 - 18 year olds) another pedestal - 3rd place! Also another unofficial record in the one mile race, finishing the distance under 5 minutes - 4:58 (VDOT 59,85)! At the time of writing(monday morning), these are the unofficial results.

Virtual reality continues. Even more racing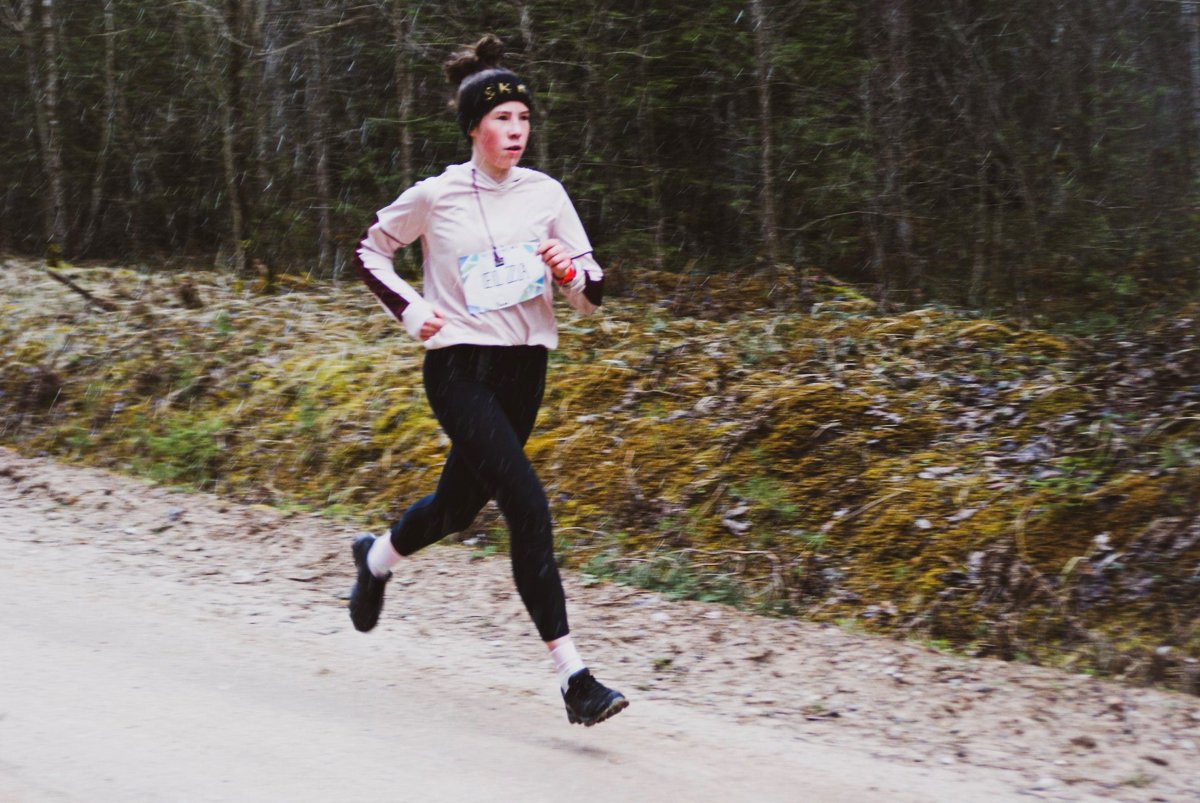 Sadly, the pandemic continues and who even knows when it will end. But that doesn't mean life has also stopped. Hopefully the government will soon let us train together. However, another virtual race is past us. This time Ašais runners chose a different distance, but that didn't diminish the excitement, because VDOT equation lets runners compete with one another in all distances. Once again, roberts Glazers performed excellently, who unofficially set a new PB, finishing a 3k under 10 minutes for the first time! From 301 runner, Roberts 20th overall and 3rd from the 3k runners (24) and 2nd place in the 13-18 age group!

Another virtual race behind us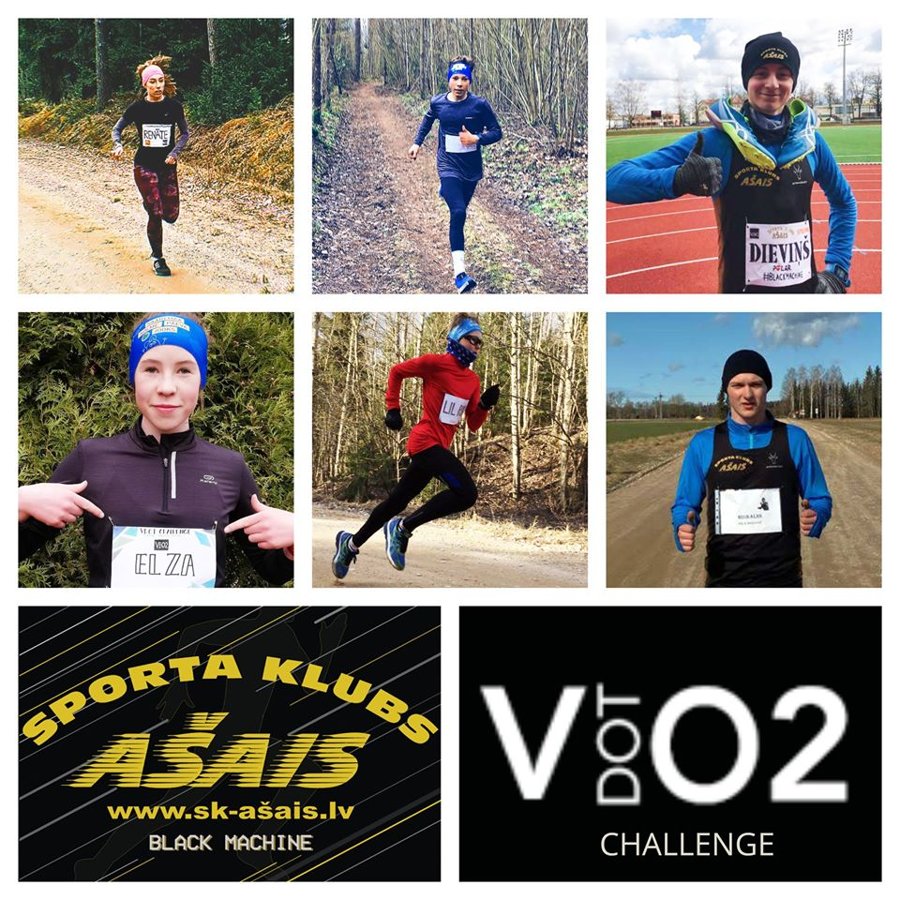 Despite the restrictions caused by spread of COVID19 disease, runners of SC Ašais continue their training and also have completed another virtual race. This time, you could choose from many different distances. Most of Ašais runners made their mitochondria do work in the rather unusual distance of one mile, however the oldest of our runners tried longer distances. Interesting is the fact, that the overall race rating was determined by Jack Daniels' VDOT calculator. It mean that the given result in the specific distance is comparable to other competitors' result in any other distance. In this challenge 355 people participated from many different countries. Excellently did Roberts Glazers in his second spring virtual race, who in the overall rating was 17th (VDOT 58,10), but from all one mile runners he was 5th, and in his age group (13-17 years) he got 2nd place! In the 27th place was Rihards Serģis (VDOT 55,84), who did his 10k run in the USA. Rihard got 4th place in the 19-24 age group. Artis Rožkalns in 50th place (VDOT 52,92), however 6th in age group of 19-24 years and 4th in the 15-18 year age group and 75th overall.
Ašais athletes compete in their first spring race!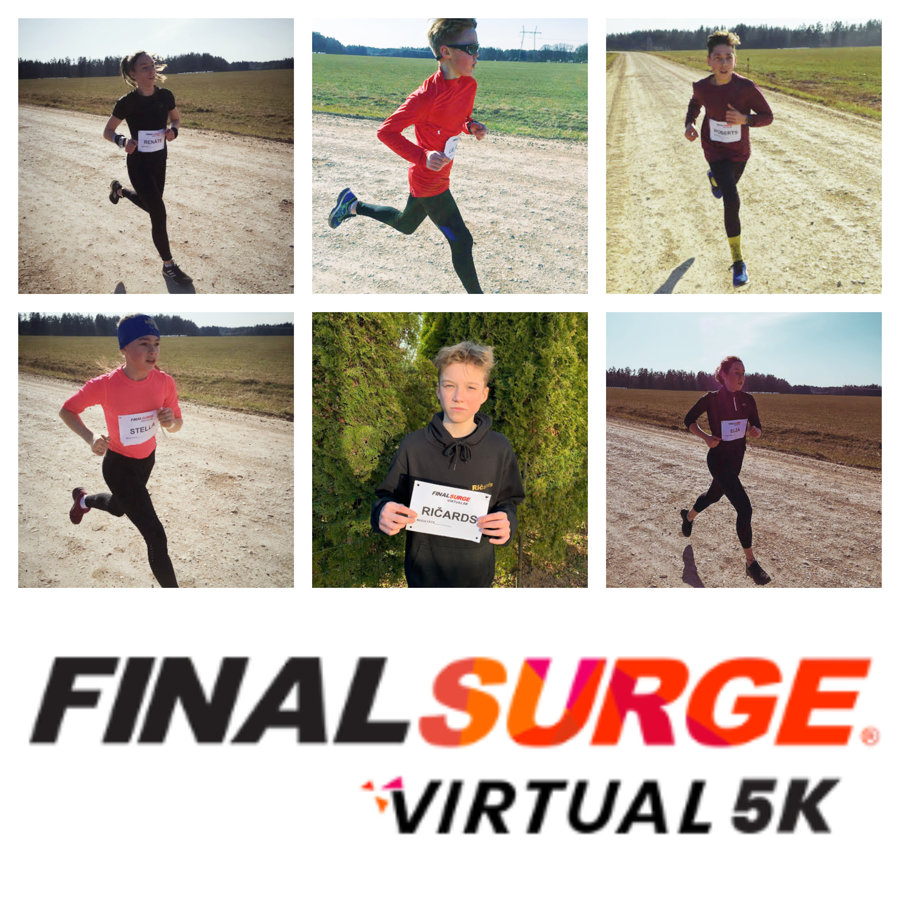 Yes, you read that right! World has come to a ahult, but not us. Public events have been canceled/rescheduled, but despite this fact, Ašais athletes have run their first spring race. And also another new experince with this - the first virtual race in the history of SC Ašais. From the 23rd to 29th March occured a virtual 5k race. The principle of FinalSurge Virtual 5k is quite simle - you register for the race online, then you have to run 5k IRL recording your run data on your smart device and then you synchronize the data to the FinalSurge platform. The event has been quite the spectacle in which 947 runners participated from many different countries all over the globe. And we are happy to report, that there weren't the ulra long races, so we could really step up the pace.

Indoor season 2020 over! Overlook and analysis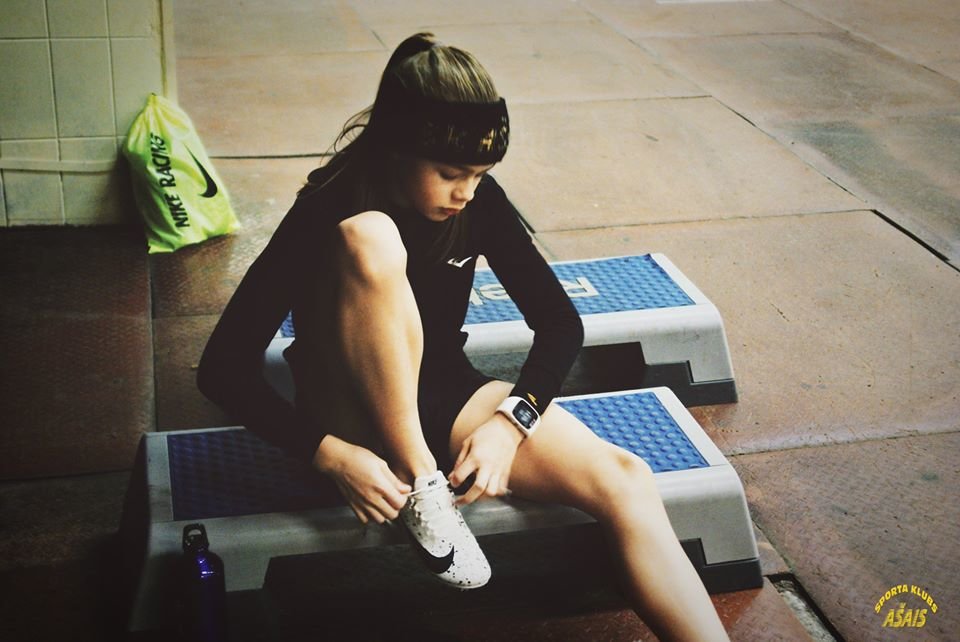 Unfortunately, indoor season of 2020 has ended a bit prematurely. The nutorious virus, has cut the season short. a few competitions have been canceled, although the season has been long, so there is something to look back at! This year's indoor season has been unexpecdingly fruitful! Season 2020 was promised to be harsh, due to the fact, that almost all Ašais athletes were the youngest year in their according age groups. That means starting with older competitors. Despite this fact, in the indoor season both, medals in Latvian championships and excellent PB's and club records were reached.

This winter in Latvian championships two bronze medals - Stella Paltiņa in 1000m distance of U14 and Roberts Glazers in 1500m distance of U18 age group! What is more, Artis Rožkalns has finally defeated the curse of indoor 800m races, running under two minutes this distance. almost all Ašais athletes have gotten new personal bests. Furhermore, many club records also have been set. Analysing ratings, we can coclude that 90% of Ašais memebrs, who have started in a discipline are in the TOP 6!

Jānis Leitis is Ašais residency tells about sports diet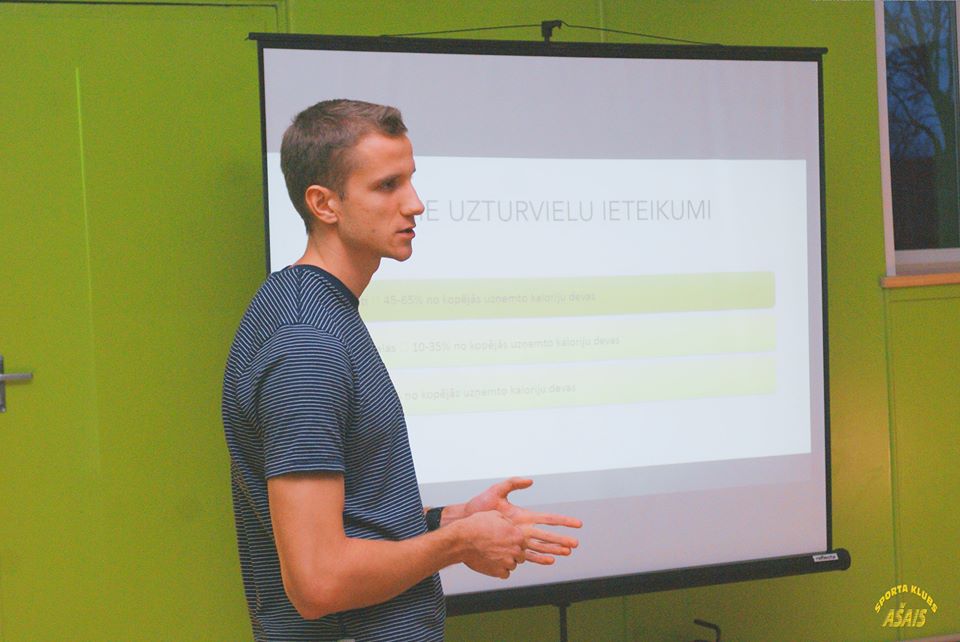 In the evening of March 10th, Ašai residency was full with active and athletic lifestyle people. This was a first for SC Ašais because a dietary specialist and one of the best Latvian athletes Jānis Leitis had come to tell about healthy and also athletic diet. Jānis has a bachelors degree in dietary sciences (RSU) and a masters degree in dietary scienecs and physiology (USA). During the evening, many relevant questions and the newest tendencies in sports diet were discussed. The more than two hour long lecture went by unnoticingly. We hope, that listeners got a few useful pieces of information, which can be further used in everyday routine, workouts and competitions. Also a big thanks to "Melnais Gulbis" coffee! Some photos - here!
Ašie return from Tampere with gold, bronze and lots of PB's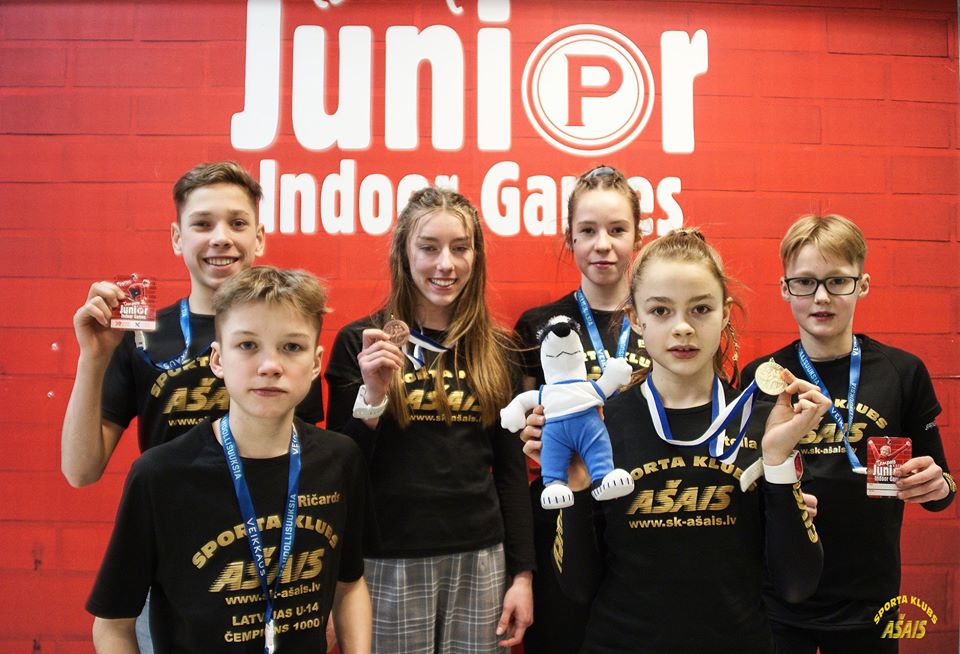 We love Finland. Hmm, just as we love Estonia :D. Four days spent in one breath, experiencing not yeat experienced speeds, or as Roberts Glazers put it after his 800m: "That was very exhausting, hadn't yet run so fast."! Ašie returned fro Tampere with two medals - on the first race day Renāte Beļājeva won bronze in the 800m distance with a new PB (2:24,18), but on the last race day Stella Paltiņa in the dramatic battle won the 1000m race with also a new PB! At the moment, Stella has gotten three gold medals in three 1000m races in Finland!!! An excellent PB in the 800m distance set Roberts Glazers - 2:06,42 (8th place). Elza Niklase also set a new PB and a new sports class in the same distance run (2:30,49)! With a new PB in the 300m sprint returned Ričards Špacs (11th), who had been forced to skip winter season due to health issues. Roberts Cercins is no exception, who also set a new PB in the 1000m distance and got 8th place. And finally, debut for Elza Niklase in the 300m sprint. More experience! All in all, Ašais runners return from Tampere unexpectedly fruitful! Joy and proudness! The winter season is coming to a close. Photos - here!
RECORDS FALL AND CURSES ARE BROKEN IN LATVIAN CHAMPIONSHIP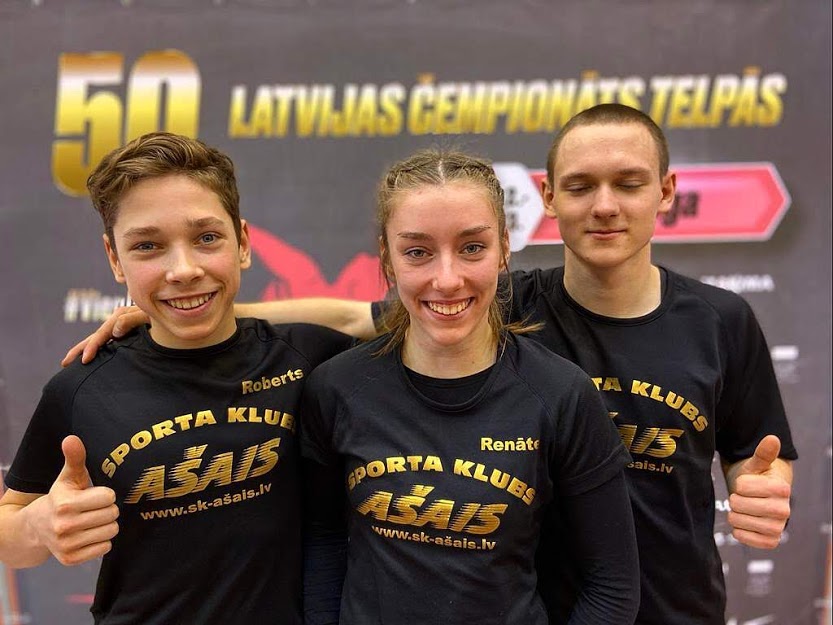 February madness has come to a close and it has been finished the athletic battles in Kuldīga, where the Adult Latvian champiionship took place. This year, 3 club's runners were able to participate in this competition. In order to participate in Adult Latvian championship, you must be atleast in the U18 age group or have II sports' class. Championship passed joyfully. Firstly, the curse of 800m indoors finally has been broken! Artis Rožkalns finally ran 800m indoors under 2 minutes - 1:58,86, being the olympic 6th. Another PB and a club record in the bag! Considerably, one of the youngest competitors, Roberts and Renāte also brought joy! Renāte set more PB's and club records in the both the 400m and the 200m women distance! Furthermore, the 200m sprint had been done at the level of I sports class! In the women competition, Renāte accordingly 8th (400m) and 13th (200m). However Roberts Glazers did the 1500m distance with a new PB and a new club record - 4:25,42, getting 8th place in the men competition. What is more, the 1500m also have been done at the level of II sports class! Photos - here!
Elza Niklase sets a new PB and finishes 4th in U16 Latvian championship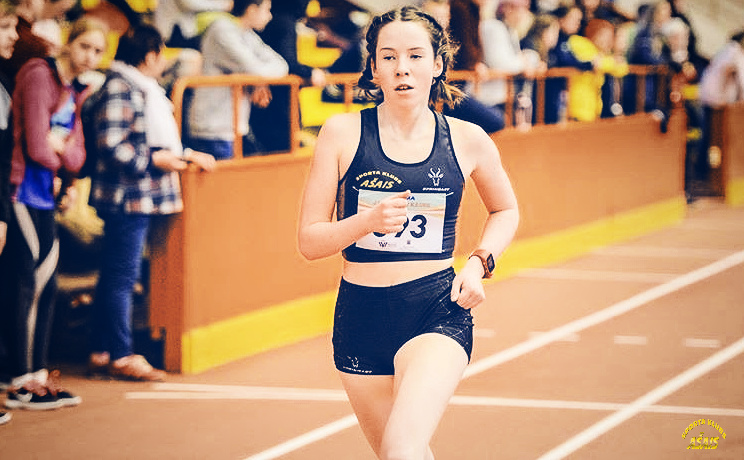 Winter season continuing in full gear with Elza Niklase participating in Latvian U16 championship, which occured in Liepajas' Olympic center. Elza's goal was to run at her PB speed and to be as close as possible to the pedestal. Both goals were reached. Elza improved her PB by 7 whole seconds in 1000m. And from all 31 girl participants in this distance, Elza was 4th! Balance of the current winter season is quite impressive - in U14 and U18 a bronze, U16 - 4th place. not bad, but now we wait for the last championship of the season - the adult Latvian championship. What is more, not only the oldest runner Artis Rožkalns will be participating in it, but both U18 runners Roberts Glazers and Renāte Beļājeva too.
Two more competitions of 2020 winter season complete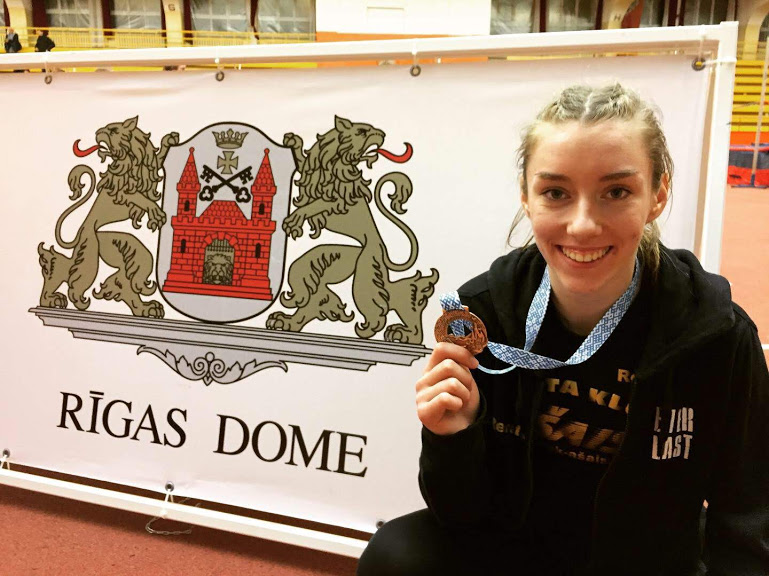 The winter season of 2020 is in full throttle! The youngest of SC Ašais members on the 19th of February tested their limits in Valkas sports schools' organized athletics indoor biathlon. Roberts Cercins 2nd (1 point to 1st place!!!). Stella Paltiņa also second amongst U14 girls. It is also her first time running under 1:50 in 600m (1:49,6)! However the older runners of club started in Rīgas U18 championship. On the first race day Renāte Beļājeva got bronze in the 400m sprint with a new PB and a new club record for girls in this distance. On the second race day Renāte 5th in 200m almost qualifying for final runs. With a new kind of speed - II sports class spped in 800m - Roberts Glazers got 5th place and set a new PB with very tough competitors. Next up - Elza Niklase. On the weekend she will be competing in U16 championship! Some photos - here!
Roberts Glazers gets bronze in his first U18 championship!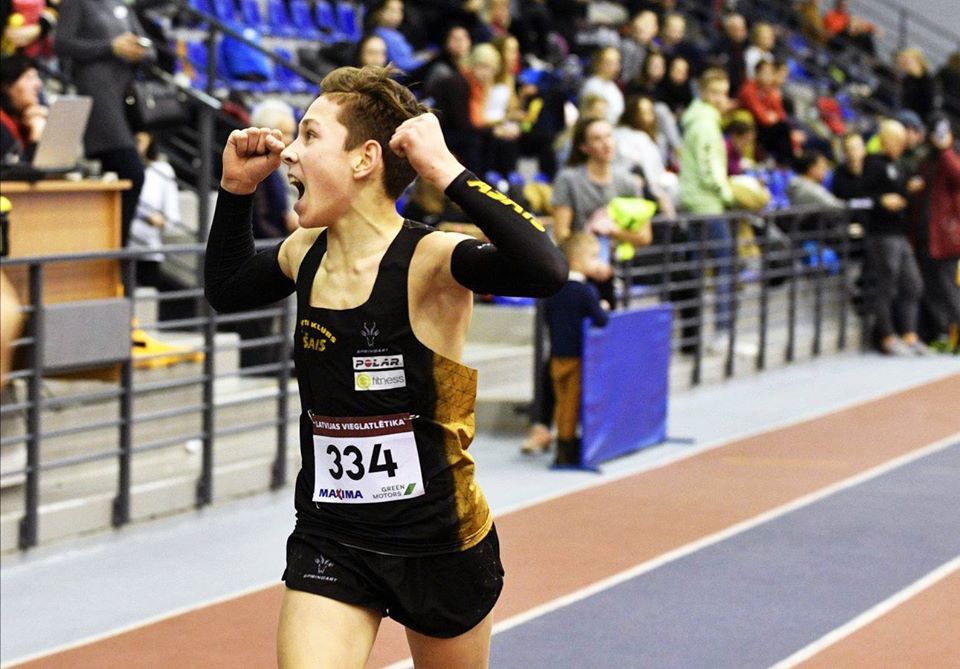 February is the time of championships here and champioinships there! Great news from Latvias' U18 championship in Kuldīga. Now Roberts, in addition to Stellas' Paltiņas' bronze in LV championship, has gotten a bronze in the 1500m distance. He also maneged to improve his Pb by two seconds! Maybe not as hoped for, nonetheless with honor, started Renāte Beļājevain her first U18 championship. From 30 competitors in the long sprint race, Renāte got 6th place in the 300m distance, setting a new PB and a new club record! Both had to compete as the youngest runners in their respective age group, which means they competed with 1 year older athletes. A few photos - here!
Artis Rožkalns runa a new PB and club record in 600m!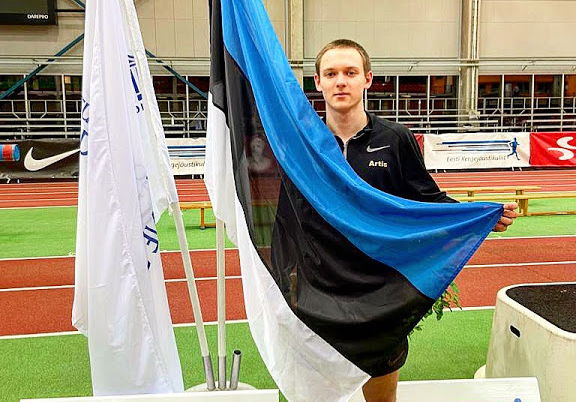 In the evening of February 4th, Artis set off to our beloved Estonia, where in Tartu manēža for the 8th time occured the traditional Martin Kutmani competition in athletics. In a very tough competition with ahletes from Estonia, Lithuania, Ukraine and Byelorussia, Artis got 6th placewith a new PB and club record in 600m - 1:24,93! Need to menntion, that the result of the winner was 1:18,97! After this competition, Artis' result indoors is third best in U23 age group and 4th best amongst mens' rating. Slowly approaching is Latvian championship indoors. There the most desired goal will be breaking the 2 minute mark in 800m. There is some time left to train. It will be fun!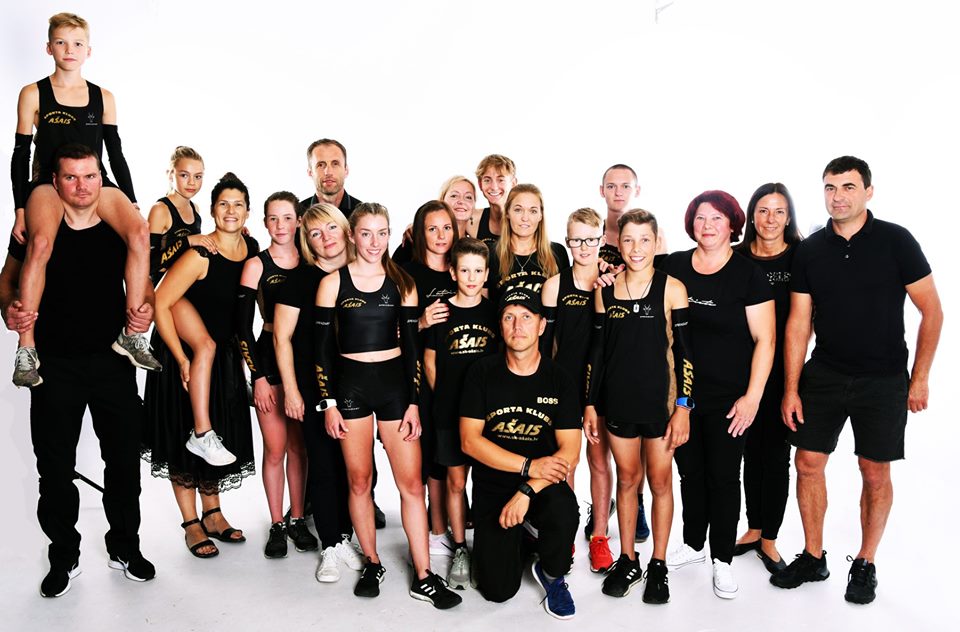 2019. /2020. season is the 12th season of SC Ašais! What is sports club AŠAIS? It is one big sports family with many different personalities, but it is believed to have one big collective and personal goal - to be better both in sport and in life. And the pursuit of the great goals is one that brings us together everyday - in training sessions, races, jokes, laughs and all the good things that happen to us!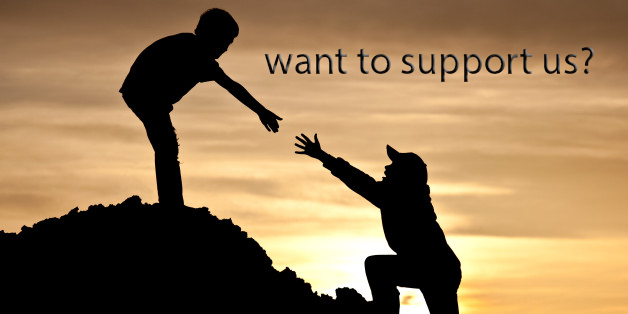 Medals' counter:
| | | |
| --- | --- | --- |
| | | |
| | 2020 | |
| 3 | 0 | 8 |
| Total 2020 | 11 | medals |
| Freshest Gold | Freshest Silver | Freshest Bronze |
| | | |
| | 2019 | |
| 61 | 30 | 28 |
| Total | 119 (record!) | medals |
| | 2018 | |
| 48 | 32 | 23 |
| Total | 103 | medals |
| | 2017 | |
| 44 | 44 | 22 |
| Total | 110 | medals |
| 600 medal | Roberts Glazers | |
| 700 medal | Renāte Beļājeva | |
| 800 medal | Roberts Glazers | |
Medaļu statistika kopš 2010. gada