Saaremaa 2018!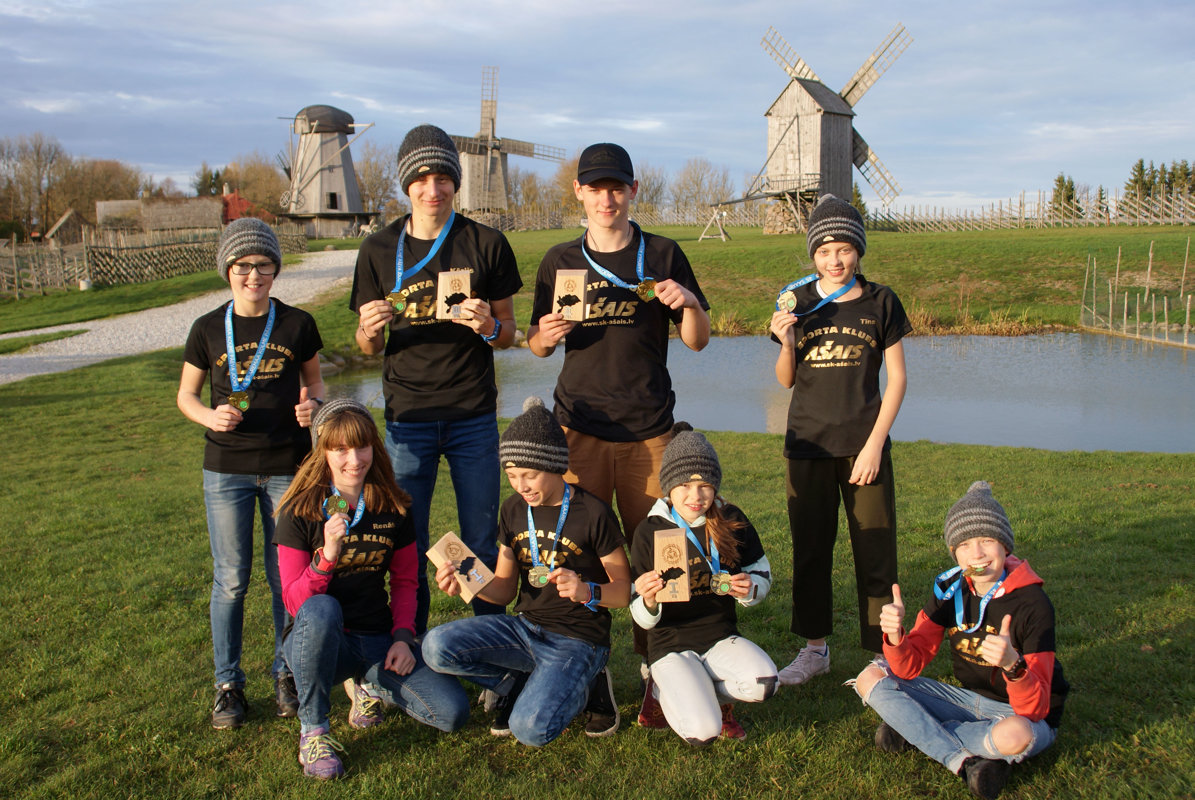 Cold weather being more often and the sky being grey and not blue means autumn is here, but that definitely isn't a bad thing, because autumn is the time when we pack our bags look forward going on a ferry that takes us to..., that's right once again Ašais visited the beautiful & magical island - Saaremaa. Like every year, fall comes, and so does SAAREMAA 3 PÄEVA JOOKS. This is our 6th year competing is this event and we are already waiting for the next years' competition. Every year is different in some way and we haven't become bored of it. Part of the beauty is in the fact, that it's a rally, because results from each day are added together and that total time from all 3 days is yout end result. This year in the youth race participated a record amount of competitors - 210!

Stella Paltiņa has been marked!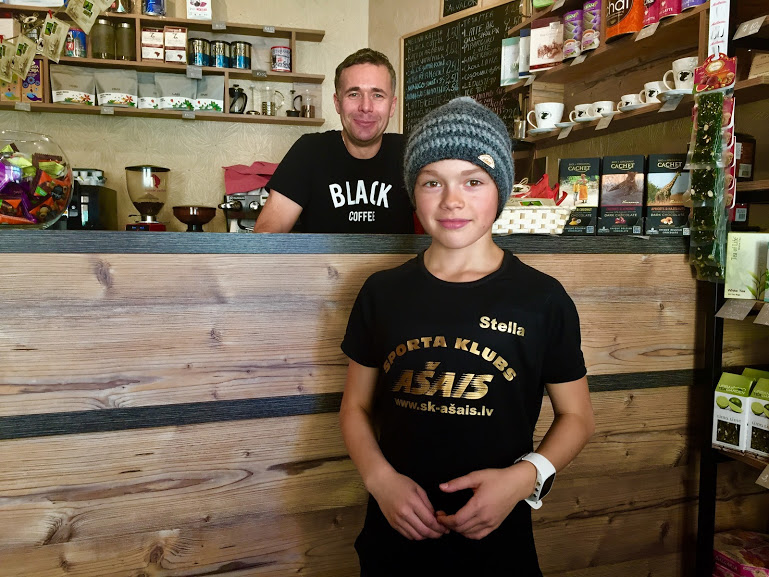 Two in one! Finally our young sports lover Stella Paltiņa has recieved her long awaited gift - clubs' t-shirt and also clubs' cold weather hat. In all honesty, it isn't that easy. These kind of gifts are only for those who step on to the pedestal for the first time in a competition. And now Stella Paltiņa 110% is one of ours! Marked. And a big thank you to Kaspars from "Melnais gulbis" for making a special welcoming cocktail for Stella!


Rihards Serģis continues cross country season in the USA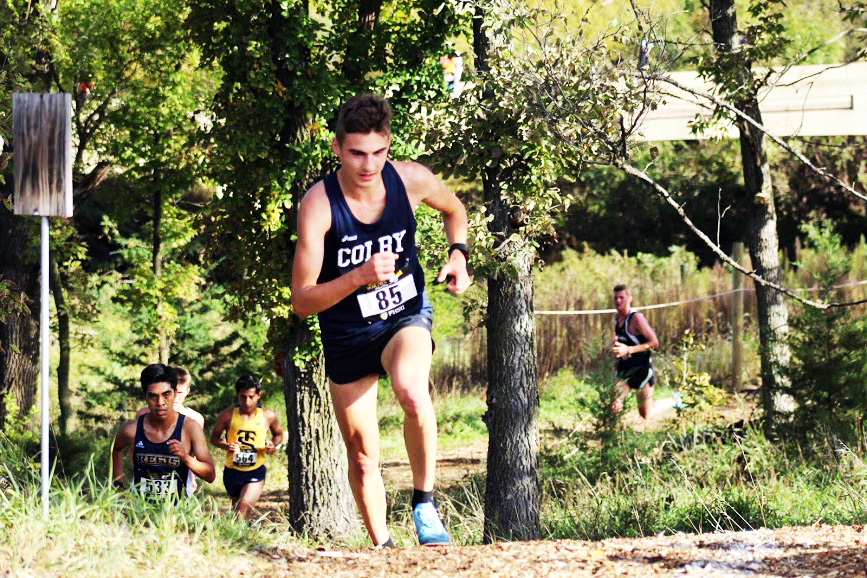 While Ašais runners compete with other latvian youngsters in many different fall races, Rihards Serģis continues his fights in college cross country season, representing his current Colby community college. In the last three weeks Rihards' competed in two NJCAA [National junior college athletic association] cross country races. In both races, his college won 1st place in team overall score. Tracks' length is 8km and on the start line are roughly 200 competitiors from 20 different teams. And these tracks certainly are not walks in the park. Rihards also mentions that cross country will last to mid November. Then we'll see what more is ahead. Waiting for more messages from the USA. Photos - here!
No fall without Smiltenes' laps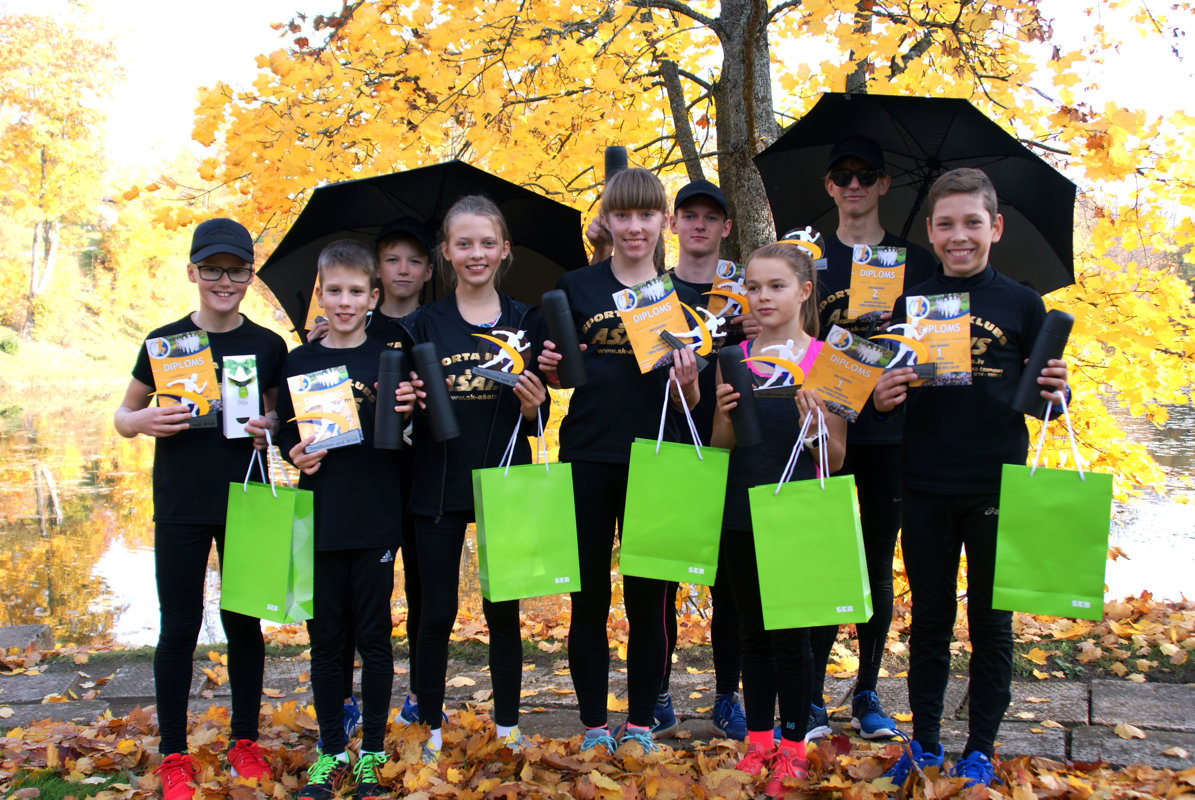 Ašais runners compete in many different races, but for us, competing in Smiltenes laps is fall is a MUST. Without a doubt one of our favourite events in fall. We've been participating in this race since its begining and we've always enjoyed its track and also its positive energy! Even more magic to the whole experience added this years' beautiful golden fall. However place and time weren't the only things worth mentioning. Our athletic achievements - 6 victories, two 2nd places and one 3rd!!!!! In the distance of one lap (~3,3km), undoubtedly Roberts Aleksis Glazers 1st, who managed to set the all time fastest lap time since the races' foundation - 12,10 minutes!!!!!
Our bread. Story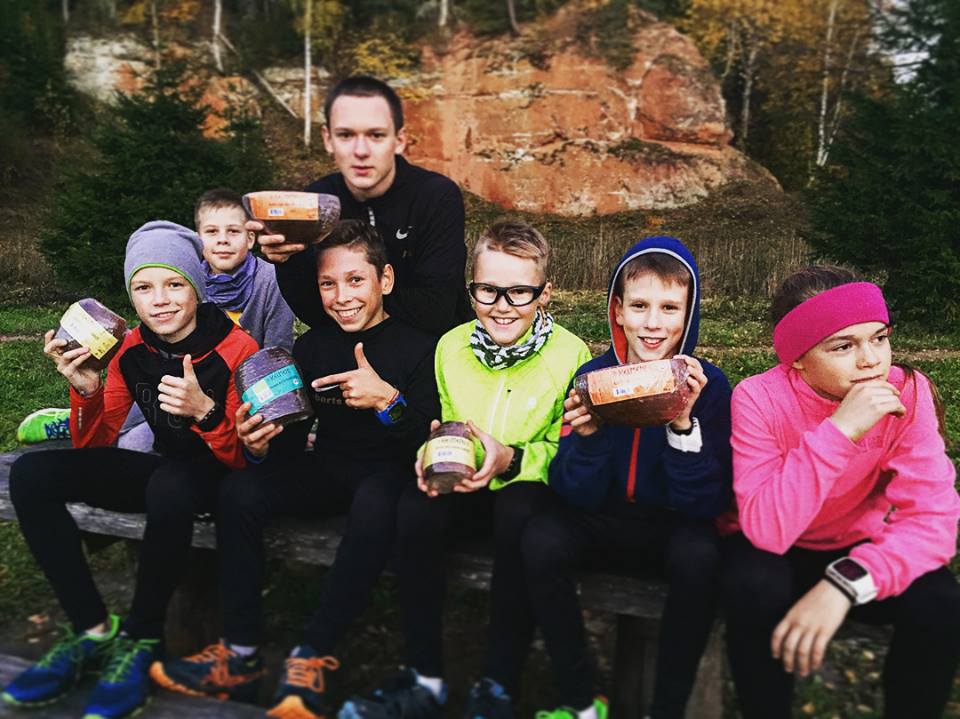 A special picture about a special story of Ķelmēnu bread. There is a bakery near Ranka. Passing by, Ašais chief went to check out, how bread is made. Just because. But in return he got unconditional message about how much they love what they do. And a fresh bach of baked bread (gifted!!!) was given to Ašais! From now on, as much as possible - only Ķelmēnu goods! For attitude, for unconditional fate for what they are doing, and for what we are doing! Bon appetit!
Fall. Cross. Emotions. Positivity!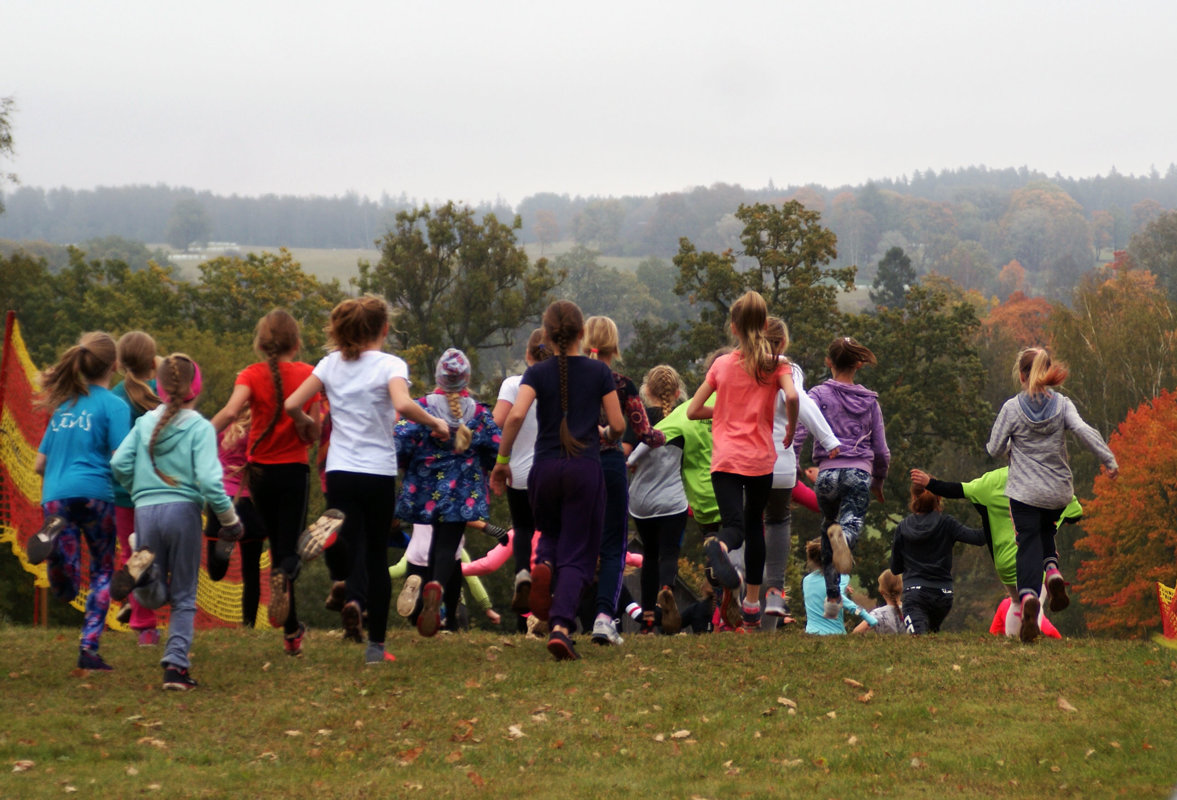 Yes, there was wind. Yes, the weather was like every fall – rough. But most importantly – yes, there were people cahttering, shouting encouragements, making goals, and reaching them. For sports clubs's Ašais champions title fought many girls and boys in many different age groups, and also is in team overall-score. Results available at the of this story. We thank every, who helped this event to happen – Amatas novada dome, G – Fitness, T/C ALFA, Zelta Zirgs, and also the parents of Ašais athletes, who were ready to be a part of this event. Thank you! Let's go forward! Photos/
Fall has begun. 2 golds and silver!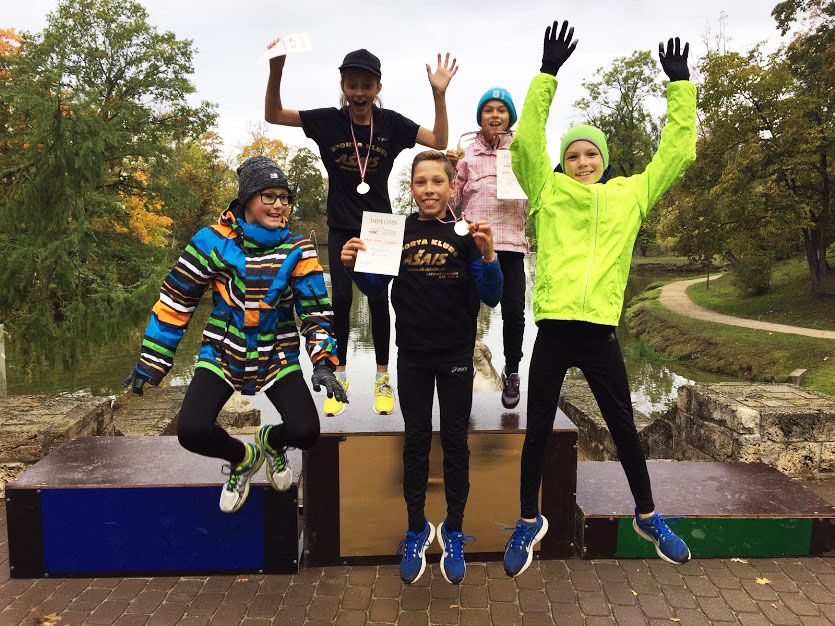 For Ašais runners not only leaves are gold, but also their medals! It's fall, and that means winter is coming, but before the cold and snovy time begins, we can enjoy a short moment of golden colours. We've started fall with our own gold in Cēsu novada open competition. Despite Ašais athletes representing their own schools, there was tough rivalry between other athletes, skiers, orienteers and other sport lovers.
And despite the fact that only Saturday, they gave everything they had in Līgatnes Stirnu buks and had a tough training the day before this competition, Ašais runners represented their schools with honor! In the youngest age group for girls, first two places for our girls! Stella Paltiņa 1st, Tīna Briša – 2nd!
Ašais athletes finish the 2nd season of Stirnu buks!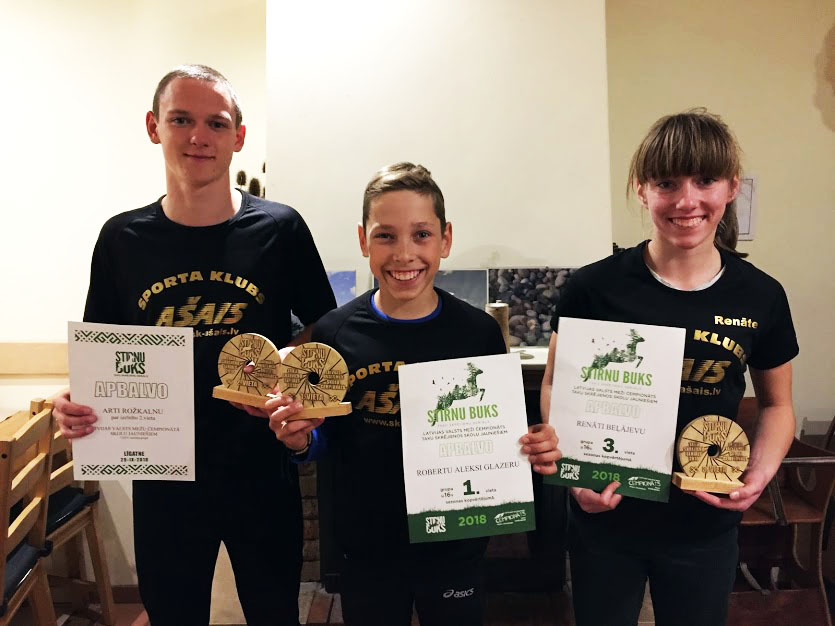 This year in Līgatne 3x2. For our athletes three 2nd places, 5th place, two 6th places, 7th and 11th place in different age groups. 2nd place for Roberts Aleksis Glazers, Renāte Beļājeva and Artis Rožkalns. In U12 age group Roberts Cercins 5th, but, with a close to excellent first competiton, Dāvis Mežals 6th, right behind Roberts. Ričards Dāvis Špacs 7th, but Stella Paltiņa in the olimpic 6 of U12 age group! Tīna Briša is still a bit uncertain...
Rožkalns in his element, Dieviņš with the comeback!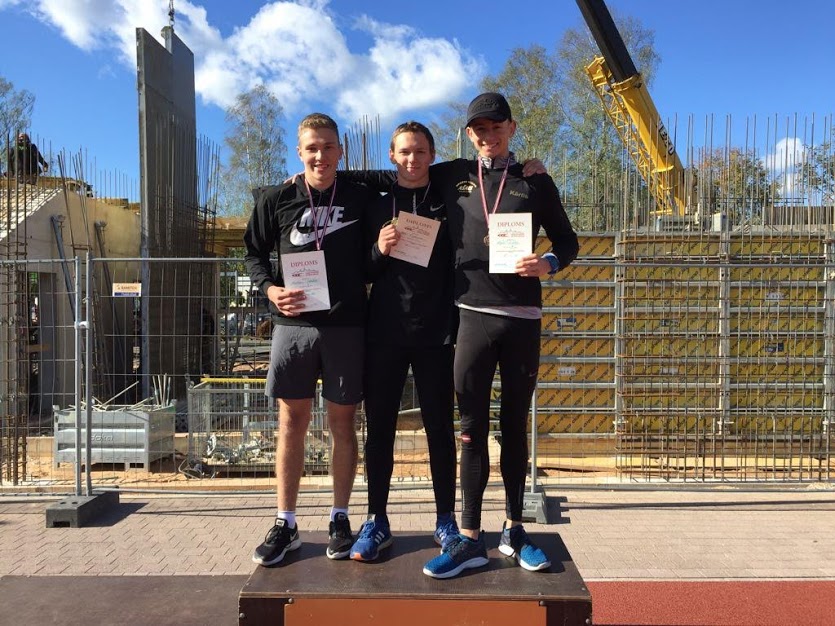 With Autumn coming in our lifes with full force, Ašais athletes Artis Rožkalns and Kārlis Dieviņš for a short while were in stadium to test themselves in Cēsis region competition for middle schools. Artis and Kārlis ran the most lactic acid saturated distance - 400 meters. It's safe to say that both of them tested themselves to the max. Despite the fact, that Artis is in a completely different "work mode", he managed to run a decent time and in the end win the run - 53,7! Excelltent comeback for Kārlis Dieviņš, after his 4 month long break from running. Bronze with a new PB - 56,8!!! Unbalievable, but a fact. Only after 2 weeks of "rebooting" trainings! Plans for the season! Excitement in our club!
Co-operation results in a glorious victory
It's clear that Roberts Aleksis Glazers is very fast/tough. Roberts is no stranger to the highest place of a pedestal. However the adventure of 22nd September is a first. Beforehand Roberts had only run a few kilometers with Renda - almost no expirience. Despite this, Roberts and Renda managed to win the Latvian sled dog federation championship in Garkalne. Other dogs can learn from Renda to not be lazy. Despite Rendas' old injury, that still haunts her, willpower and determination is worth admiring. Never Give Up! Photos - here!
Silver for Artis Rožkalns in AMI games 1500m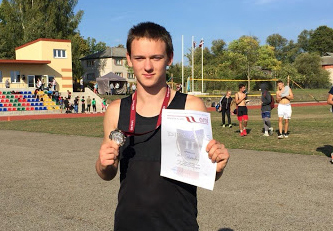 Artis Rožkalns participated in AMI competition. What is AMI? It's Latvian professional school race. Thus there are races being organized in autumn. Not mentioning that Artis and other Ašais runners are just starting to prepare for the new season, Artis has managed to get himself a silver medal in 1500 meters. Not the main distance for Artis, but in this situation main goal is to represent his own school with honor.
Rihards Serģis starts his battles in cross country races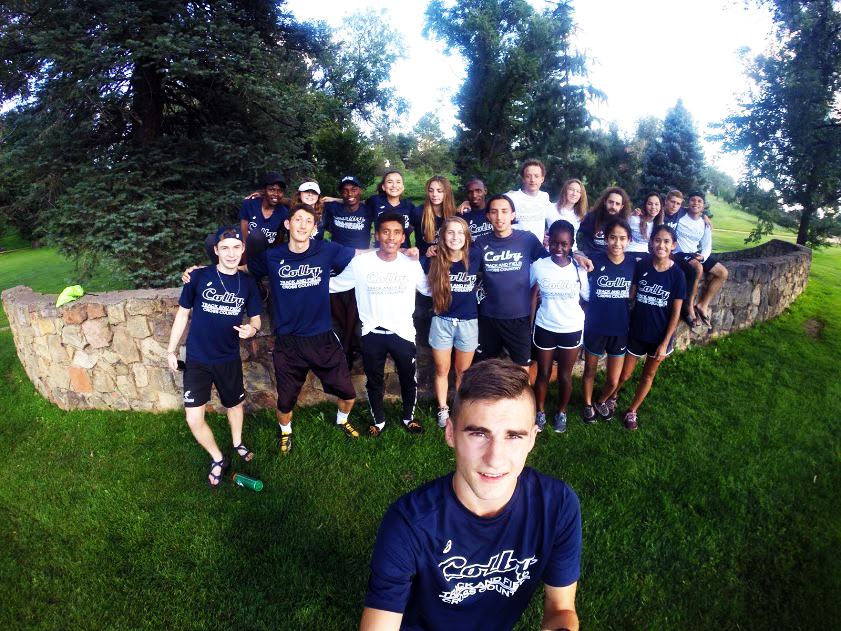 Slowly picking up pace is also Rihards' day to day life in the USA. It's already been a month since Rihards traveled west. He's adapted to the new life quite well, dollars have replaced euros and his dreams are no longer in Latvian, but in English. That's clear! Also training scedhule is rather fun... there are also trainings, that are 6AM in the morning. Weekend had been spent competing in Colorado college race. Sadly, a minor health problem prohibits Rihards to express himself fully in running, but training is going very well. Team spirit is very strong and we will see, how everything develops further! Photos –
here!
Gaiziņkalna Stirnu Buks – Done!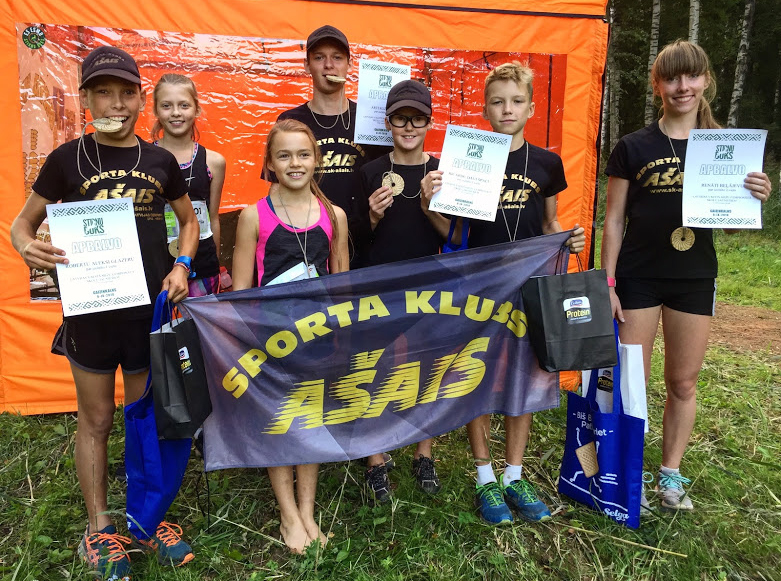 For Ašais athletes start has been a bit crazy after the august break. Stirnu Buks is the race, in which our runners participate regularly. These races have never been a walk in the park, atleast not for us. Rimants Liepiņš is the organizer of these races, and this time, he and his friends had created an extra difficult course. Our runners admited that this course demanded a fair amount of willpower. Some were able to bear the urge to give up, some broke and surrendered to desire of comfortable running... It would be only right, that we started with Roberts Aleksis Glazers' "10 out of 10"! Roberts got his 10th victory from 10 available victories! Unbeaten!!!
MADE IN AŠAIS, or 78 moments of autumn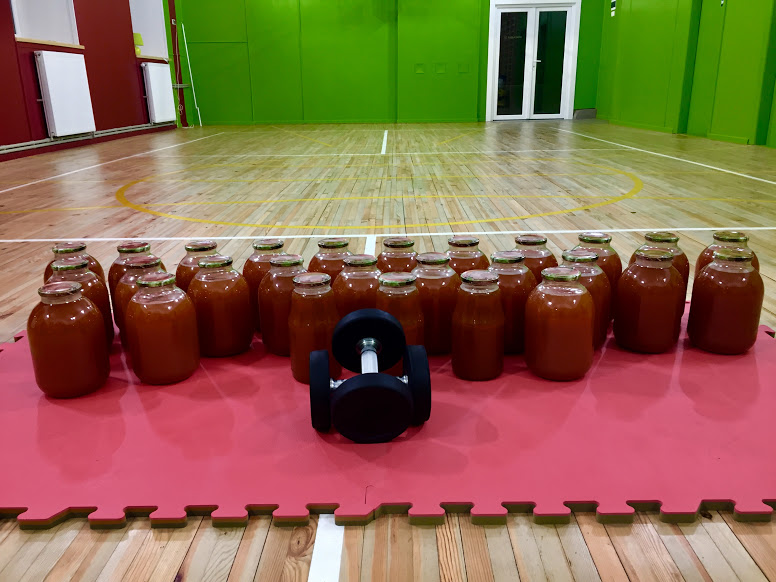 It's known that Ašais athletes are fast both in competitions, and in preperation for them. It turns out that we are also very efficient in self-production! Thanks to Renātes Beļājevas parents and the generosity of Mother Nature, Ašais athletes managed to produce 78 liters of ALL-NATURAL & HOMEMADE apple juice. To collect four big bags of apples, to wash them, to grind and juice all of it, is another talent of SC Ašais! Everything was done by our own hands and determination. Lastly to heat the juice with ease. Just the thought of gingerbread time and snowy Drabeši with a cup of homemade, hot apple juice, in it self is wonderful! Paradise, friends!
Ašais athletes start preparing for a new season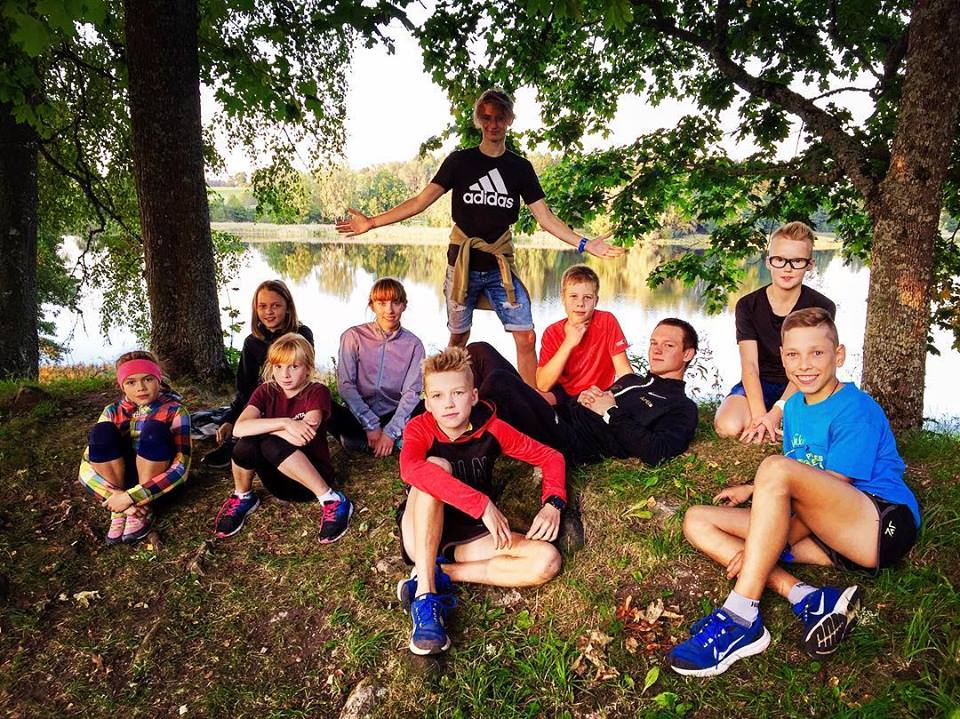 The first month of autumn has unnoticeably come. It's september and that is the time, when, not only, school starts, but also Ašais athletes start preparing for the new season! Two new girls have joined our team, and now they will try to understand if the life of SC Ašais is for them. This autumn Rihards Serģis is a bit further from us, than usual. He is oversea in the USA, but nonetheless with us. Kārlis Dieviņš, after his crazy spring shenanigans, is ready to get back into action and continue his goal achieving! There isn't much more to say, only that we are continuing our way to greater heights.