And finally - Another virtual raced finished!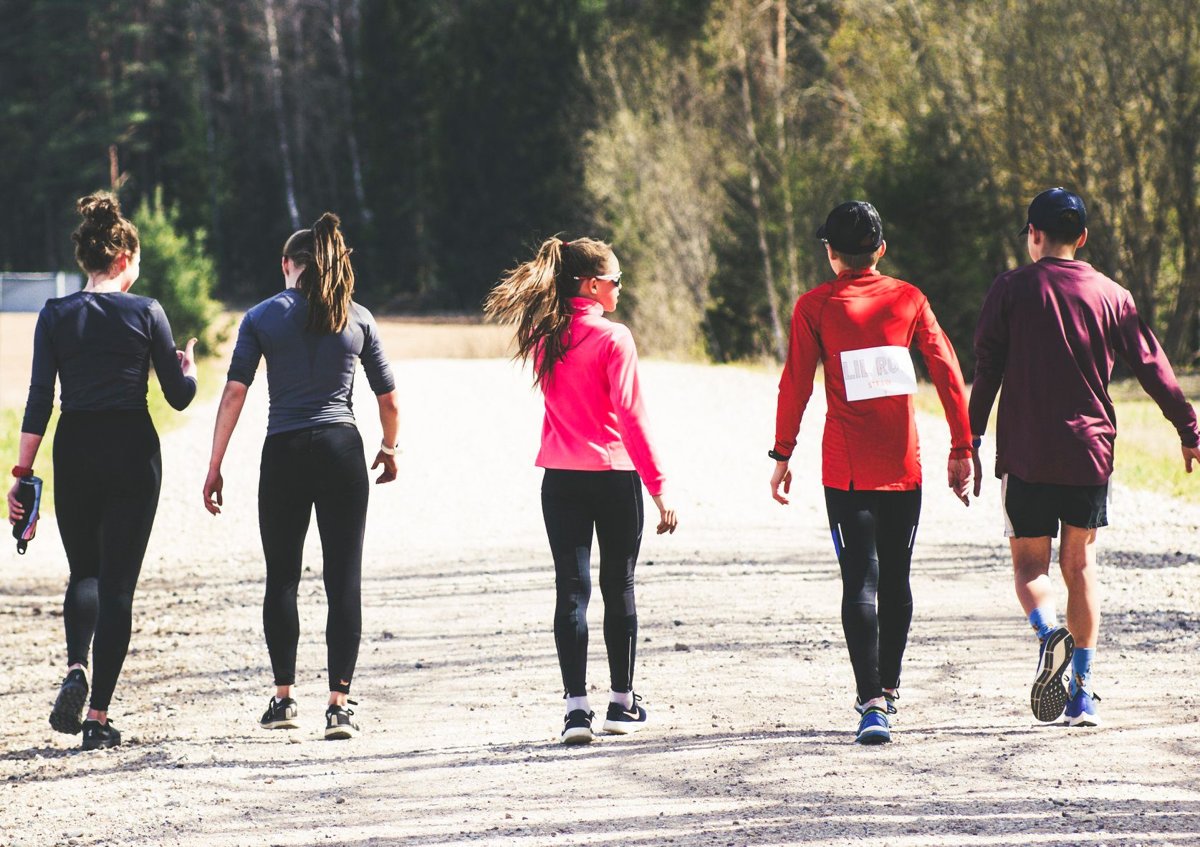 May has arrived rather different for known reasons... Usually, by this time we would have been exploring the Alps. This spring for the humanity is quite weird, but that is no reason to be sad about the inevitable. Ašais runners celebrated the workers holiday with an athletic event. Another virtual race is behind us. VDOT Challange organized the third virtual race and this had been the largest race yet, having 447 participants from 12 different countries! Like always, Roberts Glazers had performed brilliantly, who is 27th overall, bet in his age group (13 - 18 year olds) another pedestal - 3rd place! Also another unofficial record in the one mile race, finishing the distance under 5 minutes - 4:58 (VDOT 59,85)! At the time of writing(monday morning), these are the unofficial results.
---
Second fastest Ašais runner - Kārlis Dieviņš, who is 103rd overall and 6th in his age group. Roberts Cercins ran the next fastest VDOT - 47,53, which is Roberts' record in this event. Amongst ladies, this time the fastest was Elza Niklase with an impressive improvement in the one mile distance! Elza 47th overall (VDOT 46,95) from 183 ladies and 3rd place in her age group (13-18 year olds)! After Elza was Stella Paltiņa, who got 50th place amongst ladies and a VDOT of 46,67. Renāte Beļājeva with a VDOT of 45,84, 59th among ladies and 4th in her age group. Also brilliantly performed the "foreign" Ašais members Kaspars Lapsa and Lana Lindermane. Kaspars faced off in the 10km race and got 5th place in the 40 to 44 year age group. However, Lana got 16th place amongst all her age group lady runners. Both got a new PB! Just as all Ašais runners. Seems, that virtual races are enough for a while. Only a show from Artis Rožkalns remains, who plans to fire off in the Ozolkalns track, which is organized by local running enthusiasts! Results - here! Photos - here!

No comments
Leave a reply
Roberts Glazers bronze run