Ašais athletes compete in their first spring race!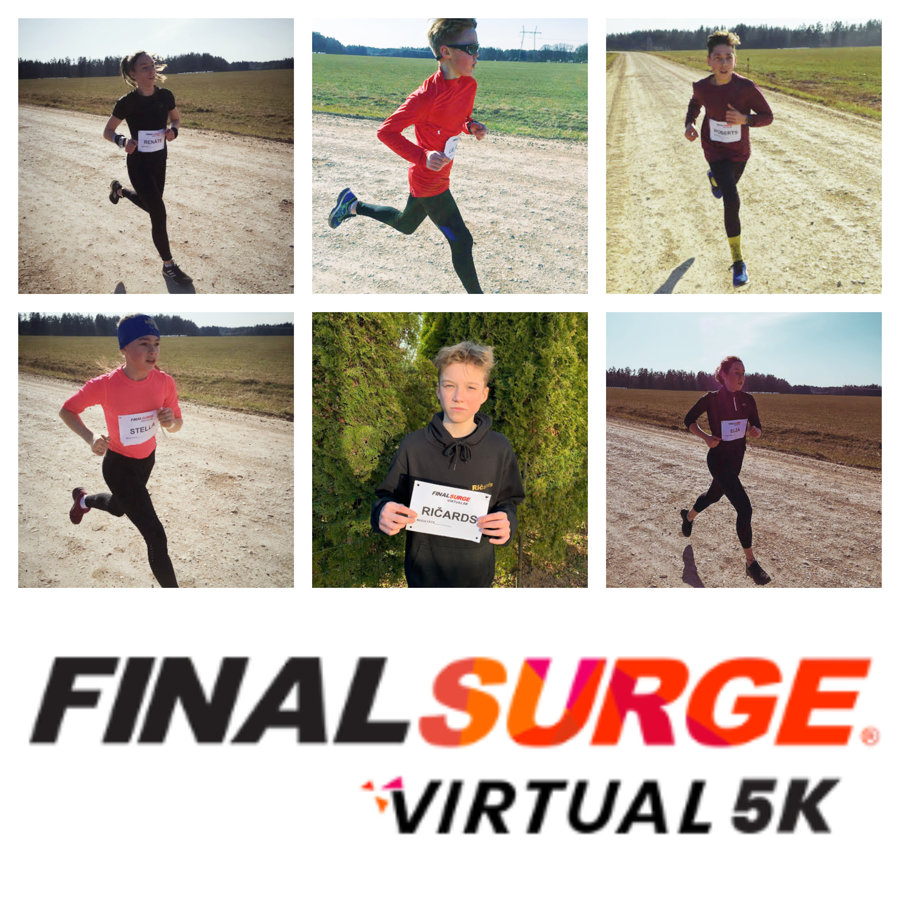 Yes, you read that right! World has come to a ahult, but not us. Public events have been canceled/rescheduled, but despite this fact, Ašais athletes have run their first spring race. And also another new experince with this - the first virtual race in the history of SC Ašais. From the 23rd to 29th March occured a virtual 5k race. The principle of FinalSurge Virtual 5k is quite simle - you register for the race online, then you have to run 5k IRL recording your run data on your smart device and then you synchronize the data to the FinalSurge platform. The event has been quite the spectacle in which 947 runners participated from many different countries all over the globe. And we are happy to report, that there weren't the ulra long races, so we could really step up the pace.
---
The results are wild! A great new PB set Roberts Glazers - 17:03, in the high performance age group of runners aged 15-19. Roberts 7th from 31 competitors, but overal 23rd!!! What is more, Roberts was the fastest amongst his aged competitors. Next quickest was Roberts Cercins 2nd from 7 competitors in 12-14 age group. After Roberts, the quickest was Renāte Beļājeva, who was 8th in the 15-19 age group from all 37 competitors. Stella, in the mini competition of only thwo competitors, was first, however she would have been 4th in the next age group. However Elza Niklase till the end was on the pedestal, till the moment when one competitor pushed her to the 4th place. And finally, Ričards Špacs was 6th in the 12-14 boy age group. Most importantly - everybody got a new PB! Try that without ant IRL competition. We are proud! Results -
here!
Photos -
here!
No comments
Leave a reply
Roberts Glazers bronze run