Stirnu Buks 2019 has concluded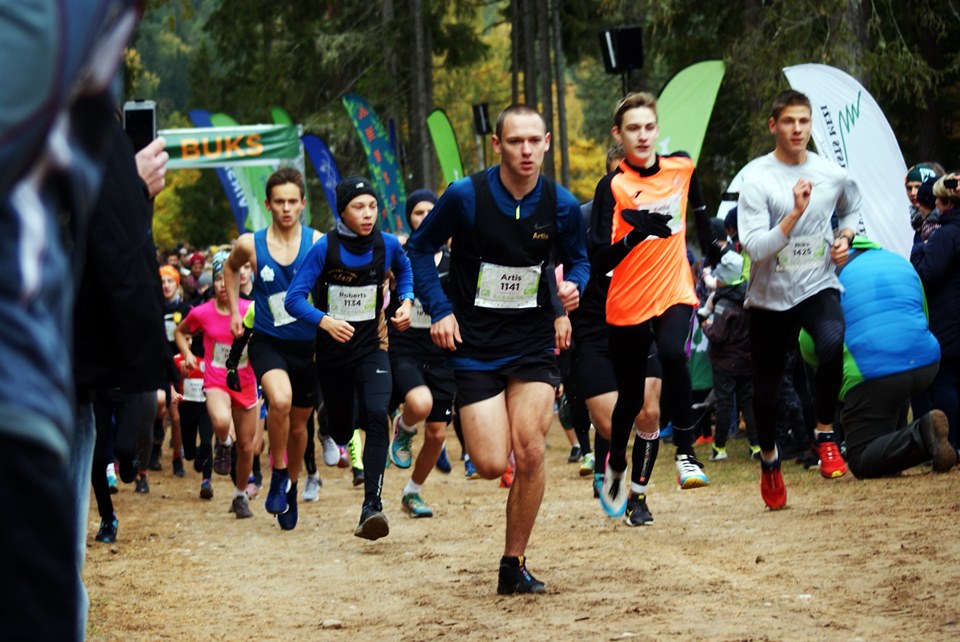 Another year of participating in Stirnu Buks has passed! Final race occured in Ozolkalns. This track was very hard. The toughest runners were able to test themseves, and the weaker ones could hope that they make it to the finish line. Almost all members set off in this race, apart from Rihards Serģis, who is fighting his running battles in the USA. In Ozolklans race there were three pedestals fro SC Ašais runners - Victorious in overall ranking, and in U20 age group was Artis Rožkalns, another victory for Roberts Glazers and 4th place in overall ranking, however silver for Stella Paltiņa! This time no pedestal for Renāte Beļājeva and the weakest year for her overall (7th place). Something did'nt work the way expected. Furthermore in the olimpic 6 is Roberts Cercins in the U14 age group (6th place) and Elza Niklase in the U16 age group (6th place).
---
Dāvis Mežals 7th, but Ričards Špacs only 11th. For the record, in this race SC Ašais earns the fastest team's title. In thh seasons' overall ranking also three pedestals - Victorious is Artis Rožkalns and Roberts Glazers in their respective age groups, and 2nd place for Stella Paltiņa. Unfortunatley, Renātes' weak start in Ozolkalns race cost her 3rd place in seasons' overall ranking coming in 4th place. Unfortunatley, in seasons' overall ranking there isn't a nomination for the fastest team, but in the nomination of the strongest team, we can't compete, even if we are in all of the races in this season. P.S Thanks to Stirnu Buks for the excellent seasons memorial gifts. Photos -
here!
No comments
Leave a reply