Renāte Beļājeva wins silver in Latvian championships' 800m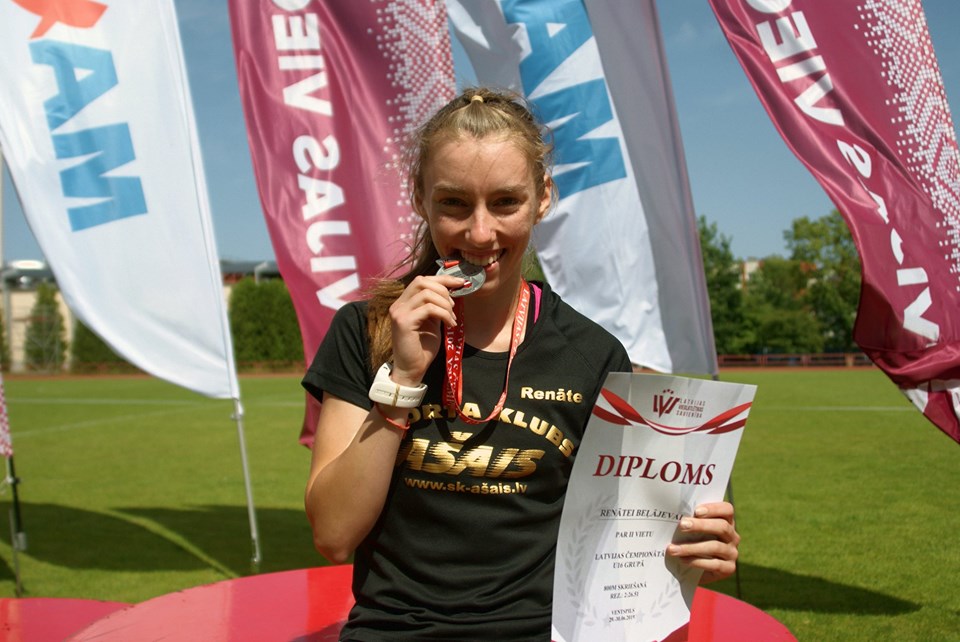 Two stormy days, both literally and figuratively have endured 3 Ašais U16 age group athletes. First race day in Ventspils olimpic center stadium was very windy. On the start line first set foot Elza Niklase in the 1500m distance. Have to mention that this was her first start in this distance. Finished in honor. In her first Latvian champioship Elza was in 8th place, leaving a considerable reserve for improving her result. Second to set off was Roberts Glazers. The statistical place beforehand let us hope for a medal, however the God of sports had a different idea - Roberts 5th in 1000m.
---
In the evening her first race in this championship started Renāte Beļājeva, winning 4th place in 400m. On the second race day all three athletes were ready to fight in the 800m distance. Excellently started Renāte Beļājeva, winning a silver medal! Roberts Glazers gets another 5th place, but Elza had left all her strength and emotions in the 1500m distance. Elza got 10th place. Ventspils passed with a blast, next up U14 championship in Piltene! Photos -
here!
No comments
Leave a reply