We celebrate Latvias' 100th anniversary running!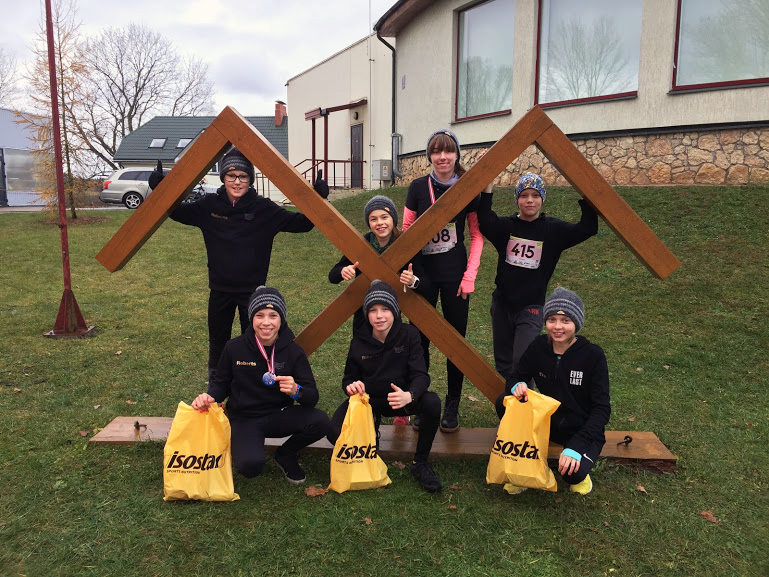 Everyone has their own way of celebrating holidays. Some need fireworks, others need holiday meal. This our third time celebrating November 18th by participating in the Līvenhofas run. This year in a bit smaller composition, without the older runners. Middle and youngest generation fought for medals in the 1500m through the streets of Līvāni. Excellently Roberts Glazers reached his goal,
convincingly winning the race, also setting a new track record in the 1500m run, since the foundation of the race. 3rd places for Ričards Špacs, Tīna Briša and Renāte Beļājeva. 4th, only a second behind 3rd place - Stella Paltiņa. Also 4th right behind his teammate - Roberts Cercins. Thus outdoor season 2018 has ended. Indoor adventures are rapidly approaching! Results - here! Photos - here!
No comments
Leave a reply