Ašais athletes rewrite the history of the Saaremaa race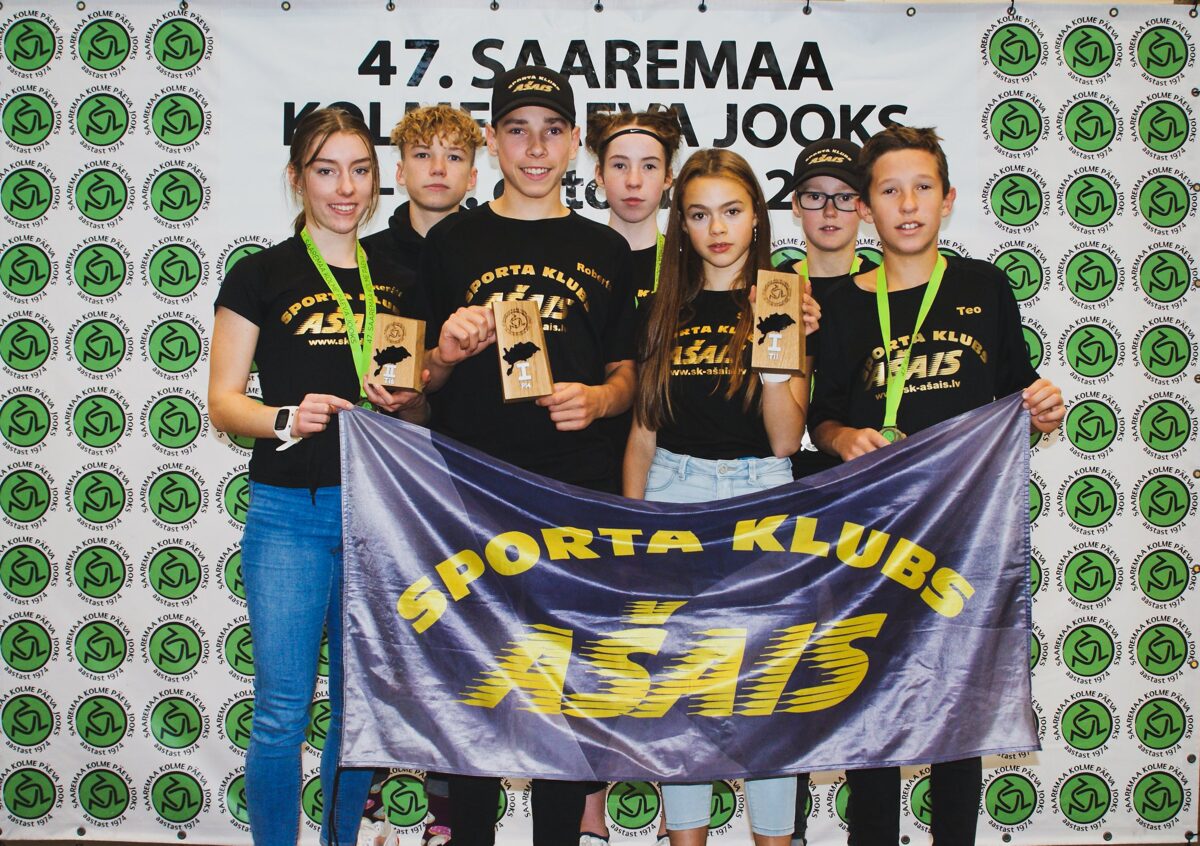 In the three intense race days spent with 200 more estonian athletes, Ašais athletes to do historical feat, thereby rewriting the history of the event. Firstly, it was the unbelievable run for Roberts Glazers. The Aim for Roberts was to correct the 11 year old record in the P14 age group. Before the race it was clear, that it will be no easy feat, because the bar was set very high. We are truly happy to announce that the summative result Roberts presented within the three race days, was not only a new record in P14 age group, but also the all time fastest result in this distance. This had been the 21st youth race. Thus Roberts has reached a new height. He now holds the record for youth distance in P6/P11/P14 age groups! Not only that, but he is also faster than the record of P16 age group! Next year Roberts will be in P16. His result in each race day - 2km=6:07/ 3,24km=10:11/ 3,2km=10:07!!! On top of all this, the total time among all three days is 26:26... Roberts birthday is on the 26th date. Another beautiful performance demonstrated Stella Paltiņa. Her pace had been so great, that she can now claim two titles - All time fastest time in T11 age group and the unofficial Queen title also in the T14 age group!!!! If last year Stella didn't have the power to last all three race days, then now her rivals stand no chance!
---
Another unique fact about Stella is that she also set the best time among all girls, overtaking her last years rival's overall result by 8 seconds. Furthermore, SC Ašais secured two more 2nd places. On the third race day Elza traded bronze for silver in the T14 age group. Renāte Beļājeva, being only ahead 3rd place by 0,01 seconds on the second race day, cocluded the race excellently securing silver on the last race day! A decent start for both P11 age groups athletes. Roberts Cercins in the three day sum ended up 4th, but Teodors godiņš - 6th. Unfortunately weird stomach anomalies on the second race day ruined the statistics for Ričards Špacs.
A bit more statistics - This had been the 8th time in a row competiting in Saaremaa for Sc Ašais! Thanks to Roberts, who relentlessly persisted on going to Saaremaa this fall too, which encouraged the coach to not give up against the C19 situation.
In the TOP 10 girls, there are 3 Ašais runners - Stella Paltiņa (1), Elza Niklase (4) and Renāte Beļājeva (10).
With great anticipation we await the next, 48th race on the beautiful island of Saaremaa!!!
Photos - Day #1 / Day #2 / Day #3. Results - here!

No comments
Leave a reply