SC Ašais strike lightning in Milzkalnes Stirnu Buks!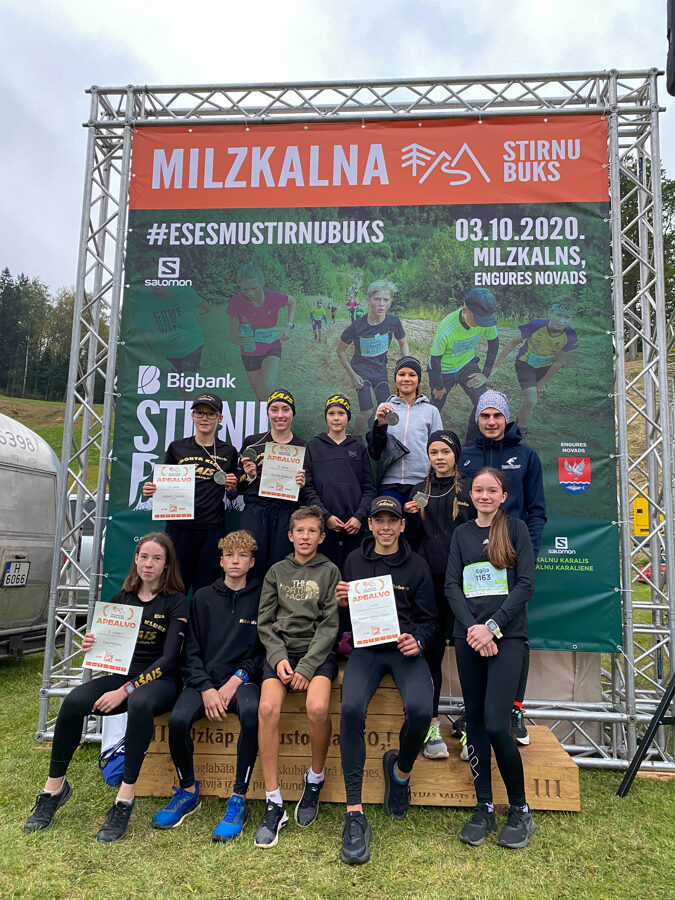 The most compelling start in the school championship came about to none other than Roberts Glazers, who managed to outrun his strongest opponent Lauris Grīniņš, therefore winning 3rd stage both in his age group and overall! Furthermore, Roberts had the fastest time from all "squirrel" distance runners! Which means that Roberts will have to run full force in the last stage in order to be the absolute winner overall. Overall and in U14 age group among girls, Stella Paltiņa 2nd, who managed to outrun, till now undefeated, estere Volfa!
---
Additinally, the TOP 10 for girls is as follows - Elza Niklase (7), who got 3rd in the U16 group and Renāte Beļājeva (10), who got 2nd in the U18 group! Boys U14 was represented by Roberts Cercins with an almost perfect start getting 2nd place, which is the highest place yet for Roberts! U16 boys TOP 10 is concluded by Ričards Špacs. Delighted by newcomers, who gradually are getting stronger and faster. In U14 group Teodors Godiņš 7th, but in U12 girls a decent start for Luīze Rajecka (13) and Egija Mihailova (16). Unfortunately no medal in the "rabbit" distance for Rihards Serģis, who got 5th in age group. And finally, the super result in team overall ratings, where SC Ašais has gotten the title of the fastest and the strongest team, second time in a row! Results -
here!
Photos -
here!
No comments
Leave a reply