SC Ašais start the season of Stirnu Buks with 4 medals and the fastest team title!
Unusual to talk about the start of Stirnu Buks season in August, when usually the seasons final adventures occur, but this is an unusual year.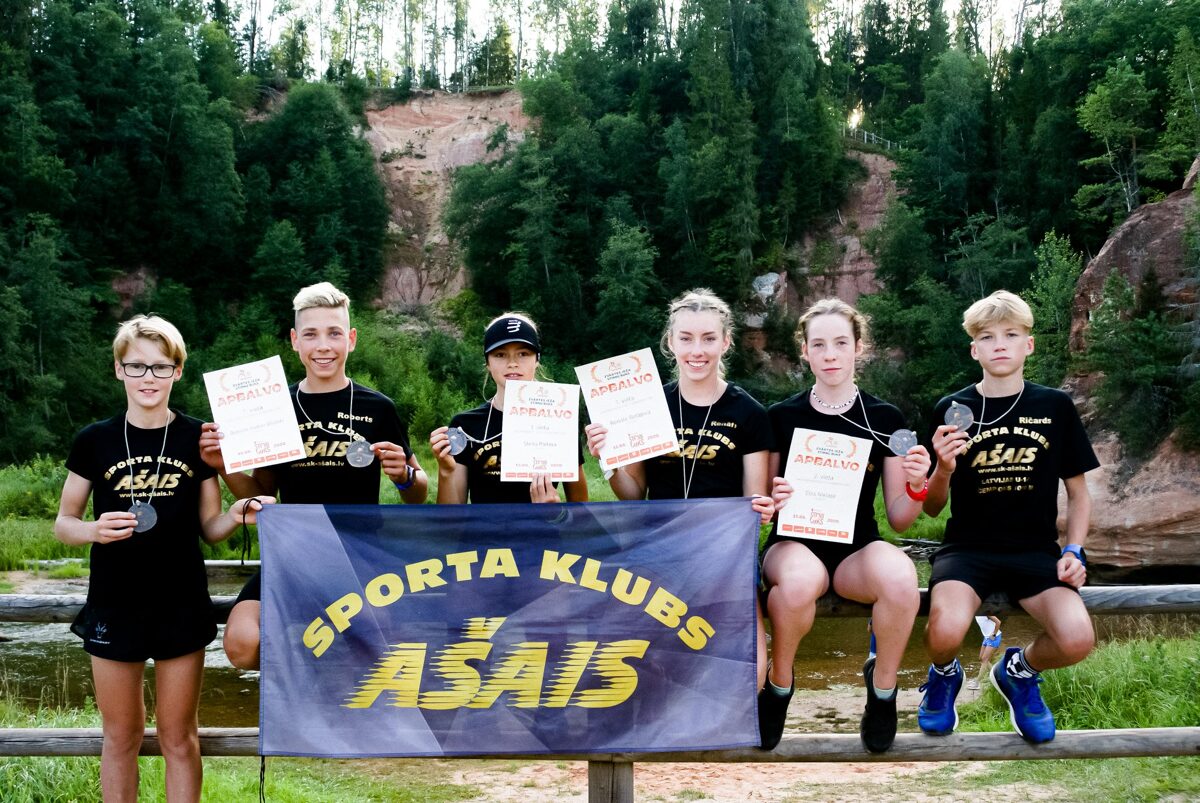 Trail runners had also been put to rest by the relentless C19, however trail running in Stirnu Buks has finally returned. And this time to one of our favorite outdoor spots! Ašais runners have jumped from stadium to trailrunning further proving why athletics is the queen of sports. Why? Because Stirnu Buks has started with excellent results! SC Ašais got the title of the fastest team, and 4 of our 6 athletes also took a spot on the pedestal. Victory for Stella Paltiņa (U14) and Renāte Beļājeva (U18), silver for Roberts Glazers (U18) and Elza Niklase (U16)! Furthermore all three Ašais girls are TOP 5 overall among girls - Stella 2nd, Elza 4th and Renāte 5th! Even more so, Stella was only 17 seconds from the overall winner among girls - Estere Volfa! Roberts, however concludes the TOP 3 boys overall, being just behind U20 Niks Zauls and his own age groups Ralfs Rogs, with whom Roberts has tough competition also in stadiums. Roberts relentless chase after vocyory is proven by the results of boys TOP 3 - Roberts was only 6 seconds from 2nd place and a few more from the 1st place... Ričards Špacs got got 6th place in U16 and Roberts Cercins 9th. Photos - here! Results - here!

No comments
Leave a reply