Ašais athletes starting to pick up pace in Tartu chaotic competition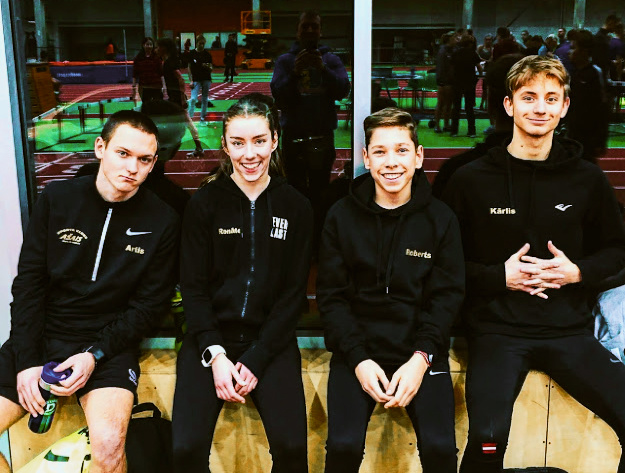 The last race of 2019 occured in the Estonian city of Tartu. The track is excellent, but such weak organizing we had not experienced. Chaos in logistics. How can there be a situation where the start for 11 year old girls is 3 HOURS late?!?! The 800m race started at 21:50... But now the athletics part. On the first race day Stella Paltiņa and Roberts Cercins started in sprints. Both had the 200m sprint. On the second race day (night) Renāte Beļājeva set a new PR and got silver in 800m! Somewhat of a risky maneuver was made with Roberts Glazers, who set off shortly after recovering from being sick. Roberts got 3rd place, but how he himself admitted - no freshness.
---
Back in business after his ankle adventures is Kārlis Dieviņš. Not too great, but racing feeling is back! And finally, Artis Rožkalns is still trying to get over the the 2:00 mark. Only 0,45 till the goal time. However the good news - dimploma work has been succesfully presented, which means we'll be able to jump back into training mode with full force! Also, Artis admitted that the late start and the long waiting(more than an hour) after warming up ceratinly didn't help the result. Only one question remains, where can we win the 120th medal? Because here was set a new record medal count of 119 medals only in 2019!!! Photos - here!

No comments
Leave a reply